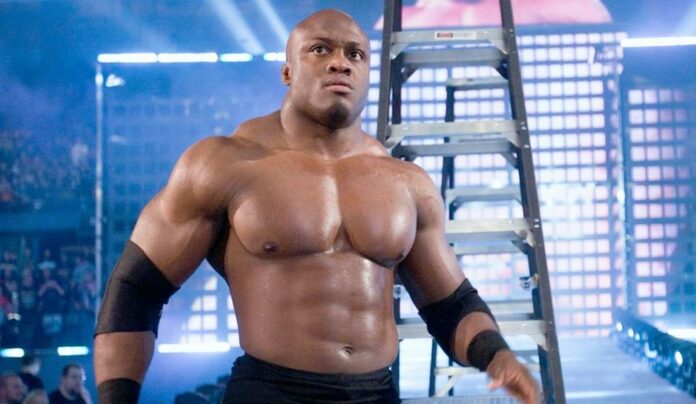 Bobby Lashley recently spoke to Boston's 98.5 The Sports Hub to talk about various topics. Here are the highlights.
Brock Lesnar:
"To finish business," Lashley replied when asked why he returned to WWE. "There are a lot of reasons. Wrestling is in my blood. Once you catch that fever of wrestling you really can't get it out. WWE, of course, is the pinnacle so I needed to get back and my game and everything about my wrestling ability has in order to display them on a big stage you have to be in WWE. So I had to come back to be able and prove myself.
"Of course, I'm on Raw right now and he is Universal Champion that is definitely something I'd be more than interested in. I've been training and training and ever since I started the business everyone's kinda compared Brock and I so I think the match needs to happen at some point in time."
Which WWE star could make transition into MMA:
"I think everybody has an opportunity," Lashley replied. "Of course if you have an athletic background, but most of the guys you'll find in MMA right now don't necessarily have a wrestling background or boxing or anything like that they've just picked it up and have been training for years."
"But if you're talking about somebody who could just hop right over and do it? You have Chad Gable who is an Olympian. I believe he can go in with any work ethic, the guy's an animal in the ring working out. Authors Of Pain, both of those guys. One guy's a Kickboxing World Champion and one guy's a multiple-time wrestling champion and I know one of them fought in Bellator for a while so he could possibly do it.
"As far as other guys on the main roster, I think a lot of guys have the opportunity to do it. Since I've been in the ring with these guys, some of these guys are just tough beyond what people actually know of. I mean Seth Rollins, Samoa Joe. I think Samoa Joe would definitely be able to do it. Samoa Joe is great at kickboxing, he's super aggressive — he's tough. Shelton Benjamin, I think there's a handful of guys who could possibly do it."
H/T to Wrestling Inc for the transcripted quotes.