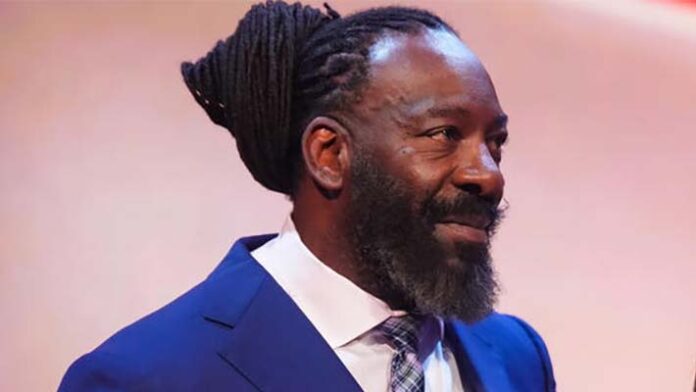 For years, AEW has positioned MJF, Darby Allin, Sammy Guevara, and 'Jungle Boy' Jack Perry as the four pillars: talent who will one day serve as the foundation of the company.
The concept of the four pillars has been criticized, with Ricky Starks claiming that it makes the rest of the roster appear irrelevant.
WWE Hall of Famer Booker T stated on his "Hall of Fame" podcast that AEW's choices for the four pillars are incorrect and offered his own suggestions. He stated, "A pillar, for me, is the guy who's building the foundation. That would be a guy like Moxley."
Booker T and co-host Brad Gilmore then agreed that the four pillars of AEW should be Jon Moxley, Chris Jericho, Cody Rhodes, and Kenny Omega.
The two-time WWE Hall of Famer also stated that he is against AEW stars speaking out against the concept, as Ricky Starks did. He stated, "You don't hear [those] guys saying [anything]. You know why? … It is a work. Come on, man. Wake up. Wise up. Wise up and quit giving the fans clickbait stuff like this. Wise up. Quit marking out over yourself. That's what this thing's about."
The four pillars of AEW faced off for the AEW World Championship at AEW Double or Nothing 2023, with MJF retaining his title.
You can check out the complete podcast below: