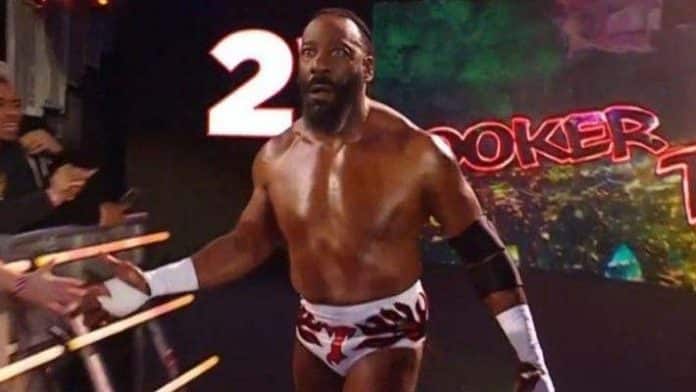 When Booker T came out at the WWE Royal Rumble, he received one of the loudest cheers of the night, and some fans on social media wondered if we'd see him in the ring again in a singles match.
The WWE Hall of Famer stated on his "Hall Of Fame" podcast that his in-ring days are likely over, and that his Royal Rumble match was probably his last piece of in-ring action:
"I'm gonna tell you right now, I think that was the last time people are going to see me in the ring," Booker said. "At Reality of Wrestling, I'm going to work with my students, but as far as putting my boots on again, that was the last time."
Booker admitted that he feels a little sad about putting his boots away for good. He stated, "It's kind of sad too. I'm kind of choked up about it a little bit. It was a great exit for me. I don't think it could have been better than that, but putting the old boots up, it's kind of hard. I think that was the last time putting on the boots and getting back in the ring at that level. I think that's the last time I really want to do it at that level. I don't think it can get better than that, seriously. I want to thank all the fans for that moment."
Booker's appearance in the Rumble was almost a non-event. Last week, he stated that he didn't know he'd be in the match until the Kickoff show, and it's widely assumed that he was a late replacement for Rey Mysterio.