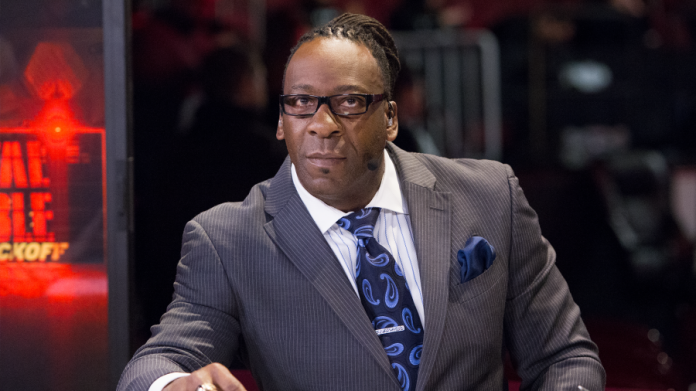 – We noted before that WWE Hall of Famer Booker T would be appearing at the WWE NXT "Takeover: WarGames" event in his hometown of Houston, likely for the pre-show panel. WWE posted this video of Booker talking about the WarGames match and how excited he is. Booker says a match like WarGames is a history making match and he still has bumps & bruises from the WarGames match he and brother Stevie Ray worked at WCW Fall Brawl 1993. That match saw Sting, Dustin Rhodes, The British Bulldog and The Shockmaster defeat Harlem Heat, Vader and Sid Vicious.
Booker says you only have so much time in this business to make history and while WarGames is one thing, the moment is everything. Booker says the competitors will be able to look back in 50 years and say they were a part of the biggest events & greatest spectacles in the business.
– WWE stock was up 1.69% today, closing at $26.09 per share. Today's high was $26.26 and the low was $24.60.
– It looks like Cesaro is participating in an online fitness competition hosted by RAW Tag Team Champion Seth Rollins' Black & Brave Wrestling Academy. He tweeted this new clip from the WWE Performance Center in Orlando and wrote, "425 x 3 for this weeks "Banzai Drop a)" workout. I haven't back squatted much lately but felt pretty good"
425 x 3 for this weeks "Banzai Drop a)" workout. I haven't back squatted much lately but felt pretty good https://t.co/iCajdyJAYJ #TheBar pic.twitter.com/uaFPqX6Zzs

— Cesaro (@WWECesaro) October 27, 2017