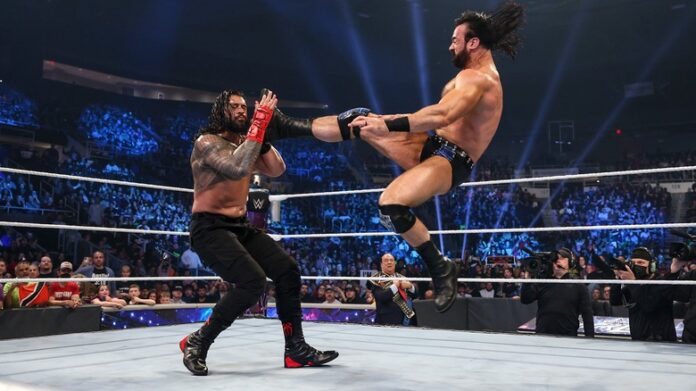 Following Drew McIntyre's announcement that he is not medically cleared to compete, WWE's biggest star, Roman Reigns, is also out with an injury. Surprisingly, both stars are out with the same injury.
Dave Meltzer provided updates on Reigns and McIntyre in the most recent edition of the Wrestling Observer Newsletter.
Meltzer stated, "Both Reigns and McIntyre are out of action for right now due to suffering ruptured eardrums at Survivor Series. It's a short-term thing, and both should be back soon."
Reigns has not been advertised for the post-Christmas tour, which begins on December 26, whereas McIntyre is expected to return for those dates. The tour begins on the first night at Madison Square Garden.
McIntyre was injured at Survivor Series but continued to work through the December 4 house show in Portland, ME, because he didn't realize how badly he was hurt until he was examined after the show.
Reigns was reportedly in Los Angeles with his special counsel, Paul Heyman, on Monday's episode of RAW.