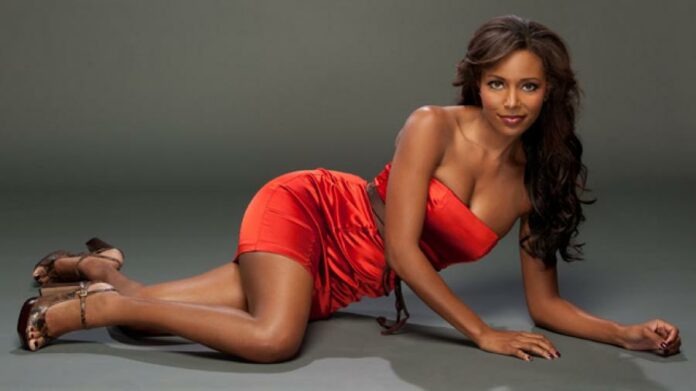 WAGS ATLANTA AND ROH STAR BRANDI RHODES IS THE SPECIAL GUEST ON WOMEN'S PRO WRESTLING WEEKLY AND TALKS ABOUT FILMING WAGS ATLANTA AND WHAT SHE LEARNED FROM WWE

FOR IMMEDIATE RELEASE

WPW Weekly Hosts, TK Trinidad, Gabrielle Loren and Anissa Barr Break Down Women Wrestling News For The Week

Get it on YouTube:https://youtu.be/QP2BrCRfVIUor download the podcast version on iTunes:https://itunes.apple.com/us/podcast/womens-pro-wrestling-weekly/id1354335221?mt=2 with highlights below:

Brandi Talks About What She Learned From The WWE That She Applied To Wrestling Career: If you sit at ringside, it's the best seat in the house. And I sat at ringside for almost 5 years. Watching some phenomenal matches, watching some not so phenomenal matches. So, I've seen a lot of wrestling. I've seen it up close and personal and I think it helped me to understand what I'm trying to do and what I would like to do.  I know what things excited me and what things excite fans around me.
Brandi Talks About The One Thing No One Told Her About Before She Got Into Wrestling: People don't realize what the travel is like for this job. Looking from the outside in, when I wasn't familiar with wrestling I didn't realize it was a different town every single night and didn't realize it was year around and they film all the time every week. So, definitely the schedule, the travel all that stuff was new to me and learned as I went with it.

Brandi Talks About Who Is On The Road More: There are certain months where I'm busier now than I was before. A lot of times the difference is whether or not I'm home. I'm working 24/7 now because I'm in the driver's seat; whereas before even if I was on the road all the time, I wasn't always working. I'll be the first one to say. It definitely depends on the month. Some months are really crazy; April is really crazy for both of us. Cody is in Japan usually at least once a month and I'm starting to get on that schedule, which is kind of scary. I mean, I'm use to travelling overseas frequently, so it is something you get use to and you kind of get into a groove with.

Brandi Talks About Who Inspired Her: Less on the match side but more on the side of someone who has always inspired me as a persona in wrestling all together, of course, is Sensational Sherri, she's the best. At everything, she has ever done and I always love watching her. She wasn't the most trained wrestler but her matches we always so entertaining and high quality she had no fear and wasn't afraid of anything.

Brandi Talks About Filming WAGS: It was very hard for me because I had to maintain the crazy wrestling schedule as well try to film. It was difficult for me to have any real interactions with people on the show. I missed a lot when they were filming. It funny… I missed so many things and people were saying you are missing all of these things. None of those things I missed were on the show…. A lot of the stuff for me was centred around wrestling.

Brandi Talks  About Her Career Highlights and Future Goals: My first time being in front of a very large crowd on the other side as an actual wrestling talent was the Wrestle Kingdom 12. That was such a surreal amazing experience for me; the fans over there in Japan, it's like Japan's Wrestlemania. It was such a cool feeling to be sort of a focus as opposed to someone who is helping to enhance other people and that one I probably won't forget for sometime cause the energy I felt being out there was one of the best things ever. Looking forward to the future, there are so many things I want to do, so many hats I want to wear; even though I've worn too many at the point. I'm still very much looking to do more on the side of TV/ film. I'm kind of working on some smaller projects in that area right now. So we will see what happens with all of that. And again I do like the reality realm, at some point I want to produce my own content.

Brandi Talks About Who She Would Like To Have A Match With: I've always wanted to wrestle Awesome Kong. She was the first person I got into a ring when I was in FCW. I think I had been there for like 3 days or something ridiculous and she came and she got in the ring said, ' get in the ring with me'  and I was like ' oh, Lord, this is scary'.But it was so much fun. So, I felt like there was always potential there for more with me and her. There are so many great girls to work with right now. I like Britt Baker, Chelsea Green, Toni Storm. I'm hoping once I get over there to Stardom, I'll get to work with some of those girls. I have really no idea what is store for me when I get to Stardom Cinderella Tournament.

Brandi Talks About "All In" Event: Well the Young Buck and Cody, they are preparing for much harder than I am because it's their show and obviously 100% in support of everything and I believe in the show. With every announcement, people get so excited. Even with the release of the hotel, it was like in 5 mins the hotel sold out, that was most exciting thing ever. I think people will be surprised and excited about the announcements that will roll out about the show.

Get it all on this week's brand new episode of AfterBuzz TV's WPW Weekly. Two words for you…DOWNLOAD IT!