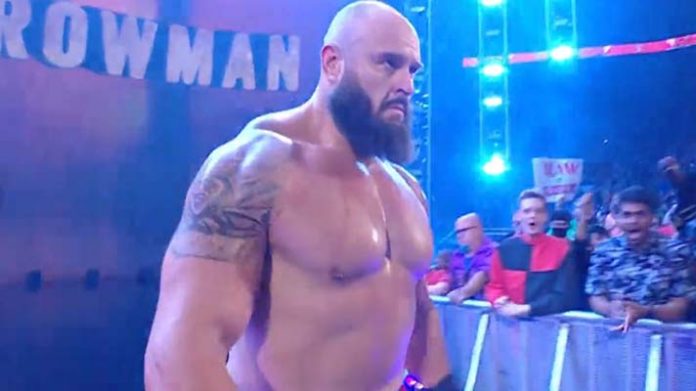 Former WWE Universal Champion Braun Strowman is reportedly dealing with a concussion. The news was first broken by PWInsider's Mike Johnson, and was later confirmed by Strowman himself via Twitter.
According to Johnson, "Former WWE Universal Champion Braun Strowman is currently out of action after suffering a concussion, multiple WWE sources have confirmed. Strowman was scheduled for this past weekend's live events teaming with Ricochet against the Viking Raiders but was pulled from the road in order to heal. He wrestled the Raiders with Ricochet on the 4/21 edition of Smackdown, so the injury must have occurred there."
Strowman took to social media to address the reports, revealing that he will indeed be out of action. The 39-year-old star apologized to WWE fans for missing his upcoming scheduled dates but noted that he is taking "every proper step" to make sure that he gets back into a WWE ring 100% healthy.
Thank you to everyone that has reached out. I am doing much better. Hate missing work. Sorry to everyone over the weekend that was looking forward to me performing. We are taking every proper step to make sure I recover to 100% #NothingCanStopTheMonster
Much Love 💚💚💚

— The Monster of all Monsters (@Adamscherr99) April 25, 2023
At this time, there is not set timeline for Strowman's return to action. Recovery from concussions typically takes a few weeks, but of course, this varies depending on the person and severity of the concussion.
Strowman was released from WWE in June of 2021, but would return in September 2022. Shortly following Triple H assuming creative control.
Strowman's injury now has WWE fans wondering what will become of his current tag team partner, Ricochet. The pair picked up a big win on Friday Night SmackDown, with a potential tag team title run coming more realistic.
Speaking of Strowman, he and Ricochet spoke with PWMania.com's Ari Barkan. During the discussion, the tag team explained what makes them a top tag team in the WWE.
Braun Strowman: "This guy's work ethic, his mentality, his own psyche towards a business. It's a no brainer why I want him as my partner while we're so polar opposite of humans and our wrestling style, our mentality, our work ethic, our drive are on the same page. And it's so cool to see this guy. So hungry to continue to develop his craft. Like let's be real. Nobody can touch this dude on earth when it comes to air or aerial acrobatic stuff. But yeah, he's still every time he goes out there and learn something different. He's always evolving, always adapting. And that's something that I find that is the absolute most important characteristic in a tag team partner, is somebody that's able to grow with you because neither will grow, how are you gonna learn together? We're what, two months into this tag team and look at us already starting gelling, look at the fans getting behind us, look at these tag teams we've overcome. Look what's going to happen Saturday. The showcase of immortals, this is where we're going to carve our name in the granite of history."
You can see what Strowman and Ricochet said in the video below:
Stay tuned to PWMania.com for more.
Feel free to follow me on Twitter @NickLombardiSK