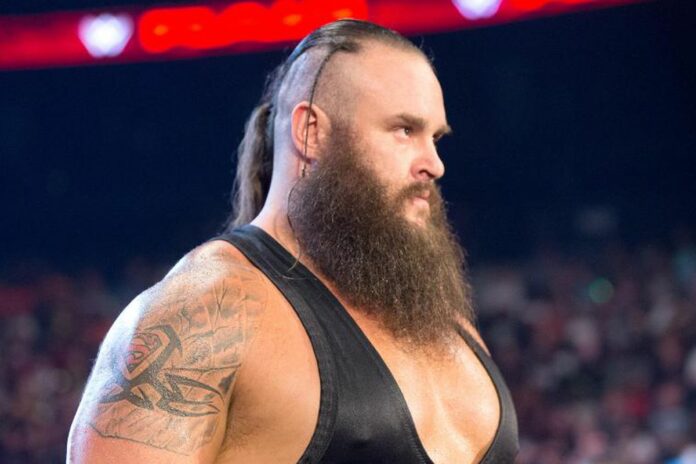 Braun Strowman has resumed working out after undergoing minor elbow surgery last month.
"And so it begins! Eight weeks without training has been killing me," Strowman wrote on Wednesday on Instagram. "First day back training shoulders. 25 lbs. at a time. Slow and steady and getting ready to pass these [hands] out."
It was announced at last night's Raw television tapings in Detroit, Michigan that Strowman will return to the show on January 7, 2019. He's scheduled to challenge Brock Lesnar for the Universal Championship at the Royal Rumble on January 27, 2019.