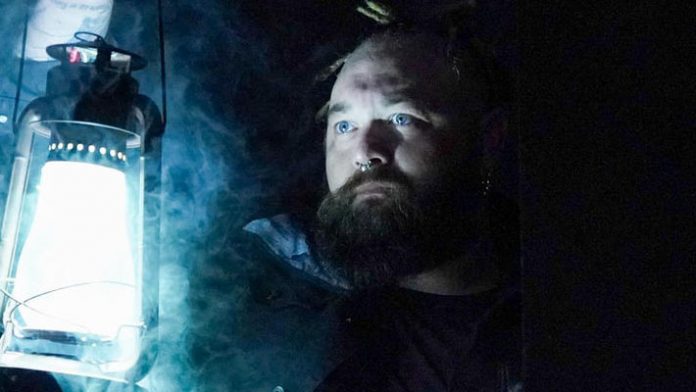 In late 2010, a man named Husky Harris debuted. Fans didn't know much about him, other than he was the big man in Nexus. However, at that time fans would have no idea how much he would mean to the wrestling industry before all was said and done.
Shortly after his first debut, Harris and the Nexus as a whole entered a feud with arguably the greatest to ever do it, John Cena. He would be on WWE television for about a year before he was ultimately written off television due to a punt to the skull by Randy Orton.
However, it wasn't until 2013 that fans truly discovered the genius of Bray Wyatt. Wyatt went on to create one of the most dominant factions in WWE history, the Wyatt Family. The Wyatt Family consisted of Bray Wyatt, Luke Harper, Erick Rowan, and Braun Strowman who joined later on.
Bray Wyatt could go down as being one of WWE's all-time greats
From 2013 until 2023, Bray Wyatt's ability to reinvent himself has been absolutely shocking. His first character as the "cult-like" leader of a family was special in itself. It has been quite some time since we saw a darker character like that. But what fans didn't realize is that it was about to get a whole lot darker.
Something more dangerous than we could have ever imagined made its way inside of a WWE ring back in 2019. The Fiend was born. The Fiend would go on to be perhaps one of Wyatt's most darkest creations. The creepy-looking entrance, and mask, really set the tone for what was to follow, an absolute beatdown.
However, Wyatt's best return, and perhaps WWE's GREATEST return was yet to come. Extreme Rules 2022 marked Wyatt's return to the company, and it did so in a big way. This was arguably the best-done return in recent memory.
Since his return to the company, we saw a new side of Bray Wyatt, alongside Uncle Howdy this time around. Bray went on to have a short feud with LA Knight that culminated in a "Mountain Dew Pitch Black" match at the Royal Rumble earlier this year.
Despite his life being cut short, Wyatt earned the right to call himself a WWE Champion, a two-time WWE Universal Champion, a Raw Tag Team Champion, and a SmackDown Tag Team Champion. His accomplishments truly speak for themselves.
Wyatt wasn't just your average wrestler. He was the total package. He was great in the ring, but his best work came outside of the squared circle. His promos made you feel something, which isn't so common in this day and age of wrestling.
From Husky Harris to The Fiend, Bray Wyatt was the king of reinvention. He was amazing at telling a story and got over with ease. He was magic on the mic, and he was truly an artist who displayed his best work right before our eyes. He got fans talking, one way or another, and he will be sorely missed. It's never easy to lose one of our own, and that applies more than ever to Wyatt. Wyatt will go down as being one of WWE's most special stars. Rest in peace, Bray Wyatt.
What do you think? Share your thoughts, opinions, feedback, and anything else that was raised on Twitter @PWMania and Facebook.com/PWMania.