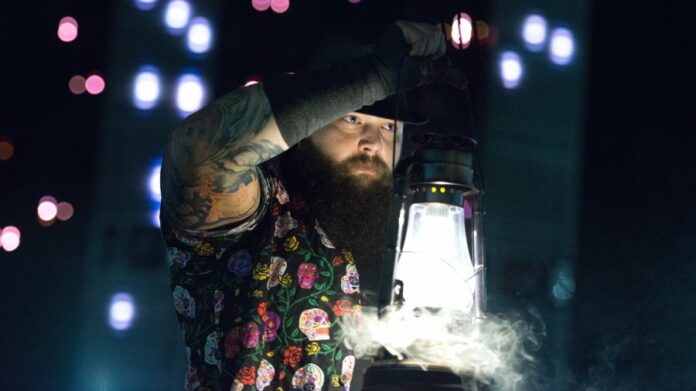 Bray Wyatt now has a big tattoo on his chest.
After beating Kevin Owens in a one-on-one contest at Saturday's WWE live event in Daytona Beach, Florida, Wyatt uncovered his chest to reveal a huge tattoo of a wolf head.
You can see a pretty good shot of Wyatt showing off his tattoo below: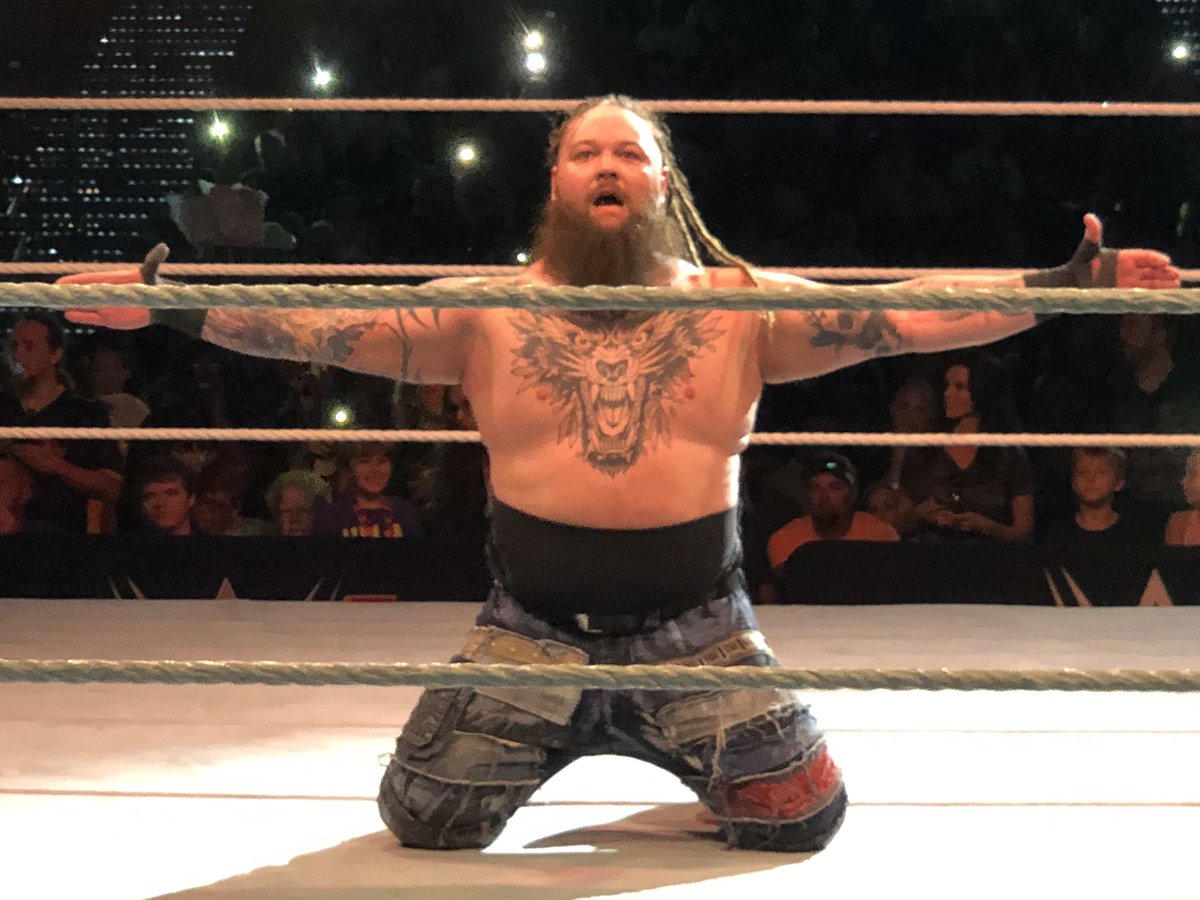 Since Wyatt wrestles in a T-shirt, we can't tell when he got the tattoo. However, you could start to see a tattoo poking out of his T-shirt at the neck and shoulder on the May 28 episode of Raw.