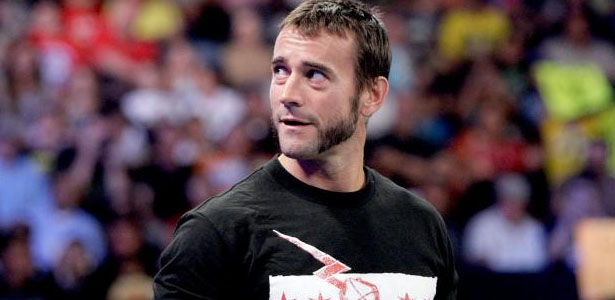 Word has come out that CM Punk has left WWE, according to several sources.
CM Punk reportedly told Vince McMahon personally on Monday that he was going home, and then got on a plane for Chicago. WWE.com has since removed Punk from all upcoming live events and house shows over the next few weeks including Monday Night Raw and the Elimination Chamber PPV on February 23rd in Minneapolis, MN.
He did not appear at Monday night's Raw, and also didn't appear at Tuesday's SmackDown taping in Toledo, Ohio, despite being advertised for the event.
Punk, who worked roughly 50 minutes in the Royal Rumble match was described as "pissy" after the pay-per-view, although that reportedly wouldn't be an unusual description of Punk's demeanor backstage.
He tweeted the following message on Monday morning:
Thanks for all the support. Keep being you guys, it's pretty cool.

— Coach (@CMPunk) January 27, 2014
As PWMania.com reported, Punk was scheduled to face Triple H at WrestleMania 30, but as seen on Monday's Raw, early signs may have been shown that Triple H will be facing Daniel Bryan at WrestleMania instead. No word if the match change is what caused Punk to leave, or if the match was changed because Punk left. According to sources, Bryan vs. Triple H is indeed the new current plan for WrestleMania.
The belief is that Punk leaving is not due to an injury issue. In the past, Punk had been very vocal about "part-time" wrestlers returning to WWE and getting pushed ahead of guys who are there on a nightly basis, and that may be a reason for him being upset. According to reports, Punk's final goal in WWE was to main event WrestleMania, and with his current contract expiring in July, and it becoming more and more apparent that he would not be main eventing WrestleMania this year, his failure to achieve that goal may be a driving force for his departure.
Punk stated in an interview last week that he doesn't know if he will re-sign after his contract expires, and that "everything is up in the air."
All signs indicate that this is not a work. PWMania.com will provide more information as we confirm additional details.
(Partial source: Wrestling Observer, ProWrestling.net, PWInsider)