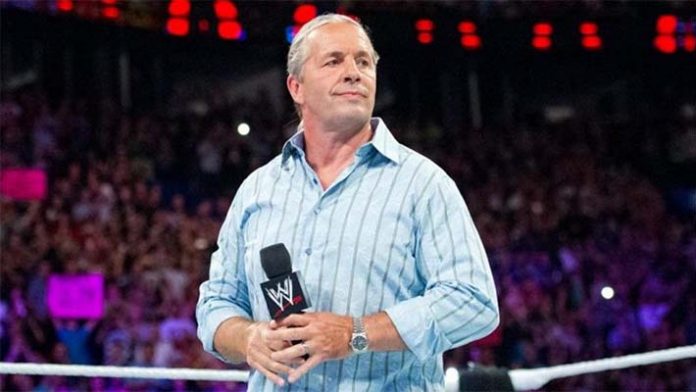 Bret Hart recently took part in a virtual signing with the Highspots Superstore, during which he spoke about all things pro wrestling.
During the discussion, "The Hitman" talked about working alongside the late Dusty Rhodes during his stint in WCW.
Featured below are some of the highlights.
On working with Dusty Rhodes in WCW: "Dusty was one of the smartest guys I ever knew in the business. He was really good. I when remember when I was in WCW, he'd look at me, I'd look at him, and he'd go 'What the hell are we going to do today?' And we'd just look at each other like 'This is what they want.'"
On how Dusty could create good material out of nothing: "We had, sometimes, just fragments of what they wanted us to do. WCW, Bischoff, and those guys were so clueless. Dusty was one of those guys that took what little they gave him and turned it into something good. He had a good imagination."
Check out more from Bret Hart's Highspots Superstore virtual signing at Facebook.com. H/T to WrestlingInc.com for transcribing the above quotes.