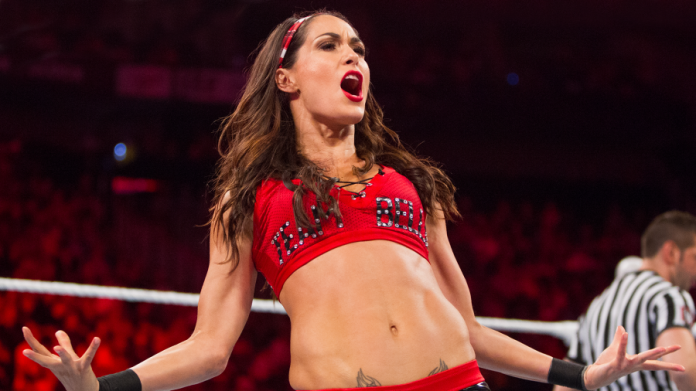 – During a panel discussion on Thursday at the San Diego Comic-Con with fellow WWE Women Superstars, Brie Bella said she is hoping to return to the ring sometime next year.
She said, "He's [Daniel Bryan] like, 'Well, Brie, I think we have enough room for a ring and why don't we start training?' I'm like 'Yes!' I've been begging him for one. So, I'm like, "I have the perfect coach — General Manager, thank you — in Daniel Bryan" and we're going to start training, so I'm hoping [in] 2018, I can get back in the ring."
– On Twitter, Baron Corbin responded to a fan who said he might cancel his WWE Network subscription because of his push.
So if @WWE is going to push @BigCassWWE and @BaronCorbinWWE maybe this is the perfect time to cancel my subscription? #WWEnetwork

— Kodiak Berry (@KodiakBerry) July 18, 2017
You have 3 followers maybe it's the perfect time to get friends. https://t.co/A4GgcUqFOB

— Baron Corbin (@BaronCorbinWWE) July 18, 2017