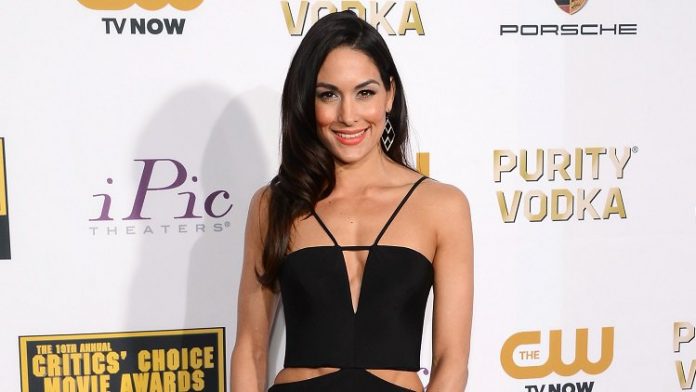 Total Divas was a heat magnet.
The Bella Twins know this first-hand.
Brie Bella spoke about the duo receiving a ton of backstage heat as a result of the Total Divas reality show on E! during a recent installment of The Bellas podcast.
Featured below are some of the highlights.
On how it was not certain that the first season of Total Divas would be picked up: "I'm so grateful for the first season cast because it was really scary. I'll never forget when we were almost done filming the first season, and Russ [Executive Producer Russell Jay] was like, 'I really wish this pilot goes through.' I was like, 'Pilot? What do you mean?' He told me the show was not sure to be picked up, and I was like, 'Wait, I'm so confused. Please don't tell me we got all this heat backstage for no reason.'"
On how she was grateful to the cast of the show because she got a lot of heat backstage in WWE for the show: "The heat was for real. I'll never forget when it aired, and we were pretty much neck-to-neck [in the ratings] with the Kardashians, we became this instant hit, and I was so grateful for all of you [original cast members] for putting your lives out there, for dealing with the backstage drama of everyone hating on all of us for filming. Also, when it aired, we knew we were going to be everyone's punching bag — with people either loving or hating it. Through the whole drama, we all had smiles on our faces, and kept filming, making amazing television — breaking barriers for women's wrestling, globally, and opening doors for women in wrestling."
On the show becoming a hit: "And all that for not a lot of money. I always tell everyone that I'm so grateful for all the women of Total Divas because we put up with so much, and still made amazing TV."
Check out the complete episode of The Bellas podcast by visiting Apple.com. H/T to WrestlingInc.com for transcribing the above quotes.