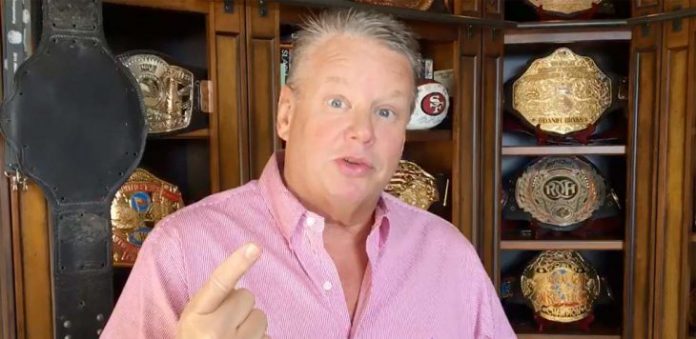 Bruce Prichard and Conrad Thompson recently talked the King of the Ring 1998 event on their podcast. In this discussion, Prichard looked back on the Hell In A Cell match between Undertaker and Mankind. He noted that he knew about the two big bumps would take place going into the contest.
As for the reason for the confusion in the middle of the match, it's due to Pat Patterson not being at Gorilla as he was the agent for the match. Prichard noted that Patterson could not be found as he learned about that his longtime partner had died that night.
"I knew the two big bumps and I knew the finish but I didn't know what they were gonna do immediately after the bump into the ring. I'm screaming backstage for Pat Patterson," Prichard said (transcript courtesy of Wrestling News Source).
"I'm going f–king nuts and I'm angry at this point because Pat's the agent for the match and he's not there at Gorilla to talk me through the thing. And Jerry Briscoe comes to me and sits down and says, 'what do you want?' I said, 'I've gotta know what the hell what we're doing here, what was planned here, what can we cut out? What can we do? What's going on? Where the f–k is Pat?'"
"Jerry just looks at me and says, 'he got a call about Louis.' Louis was Pat's partner for many many years, 35 plus years. It shut me down I looked at him and said, 'oh my god, is Louis okay?' Jerry just looks at me and said, 'he's dead.'"
"I'm screaming like an asshole and a lunatic for Pat not knowing what had happened," he continued. "I think Jerry knew I don't even know if Vince [McMahon] knew at that point. Just that calm comes over ya and it's a surreal feeling because all this other s–t that you think is so important becomes really unimportant."