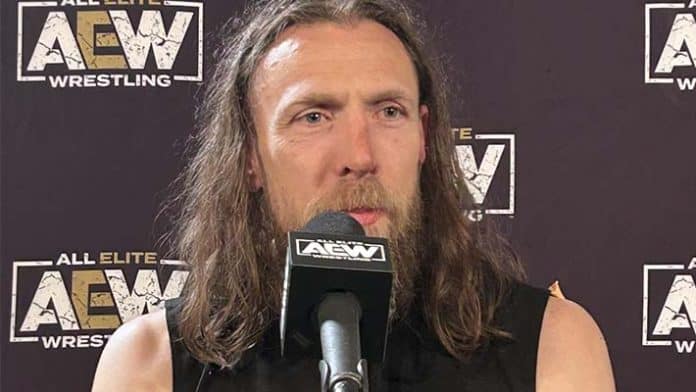 Bryan Danielson isn't interested in hearing from Nigel McGuinness these days.
"The American Dragon" went on a rant about the fellow decorated pro wrestling legend during the AEW Double Or Nothing 2023 post-show media scrum this past weekend in Las Vegas, NV.
"I think Nigel probably needs to shut his mouth a little bit," Danielson said of McGuinness. "At this point in his life, I don't think he can handle the same intensity that he could in 2006."
Danielson continued, "When you watch him on commentary…I think the world of Nigel. I think the world of him as a wrestler and as a commentator, but he no longer has the physical ability to matchup with me. He did at one point, but here I am, I'm 42 years old, and I train so hard to stay like this. He stopped training. Do you think you can catch back up in three months? No, you can't. I look at his neck and I think that I'd break it."
Check out the complete AEW Double Or Nothing 2023 post-show media scrum via the YouTube player embedded below. H/T to Fightful.com for transcribing the above quotes.