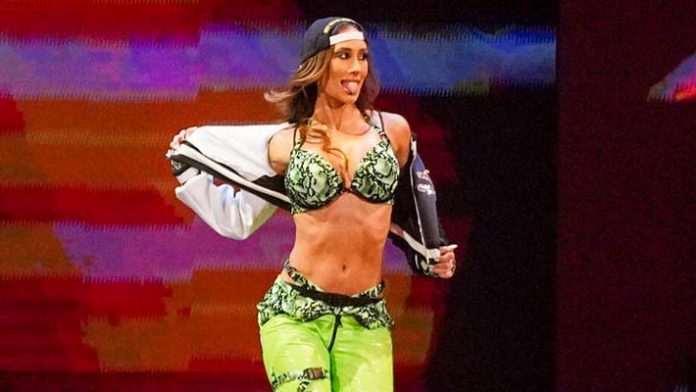 Carmella is a big fan of Amy "Lita" Dumas.
The women's wrestling star recently appeared as a guest on "After the Bell with Corey Graves" for an interview, during which she revealed that she patterned her new ring gear after the aforementioned WWE Hall of Fame legend.
Featured below are some of the highlights from the discussion where she talks about this, and explains why she was nervous the first time she wore the new ring attire.
On debuting a new ring gear following her return: "Coming back and knowing that I was going to do a new version of my old character, I wanted to kind of marry my look with the bra top that I've been wearing, but also…when Carmella debuted, she was wearing the joggers and the boxers showing. I kind of wanted to take that and put a new twist on it. I thought, 'what better way to do that than pay homage to Lita?' She had such iconic gear. I figured, 'let me take that and put my twist on it.'"
On how she was worried because the gear was an homage to Lita and Lita was in the building that night: "Little did I know, the night I'm debuting this gear, Lita is backstage and I am freaking out. 'Oh Gosh, is she going to be mad at me? Is she going to say what are you doing? Take that off. I have nothing back up to wear, what am I going to do?' She was in makeup, I walk by, I'm wearing the gear. 'Hey Lita, how are you?' 'Oh my gosh.' 'I hope you're not mad.' 'Are you kidding? Not at all, that's amazing.' 'I really wanted to pay tribute to you.' She loved it. I'm not going to lie, I was a little scared for a minute, is she going to be pissed at me?"
Check out the complete Carmella interview at Apple.com. H/T to Fightful.com for transcribing the above quotes.