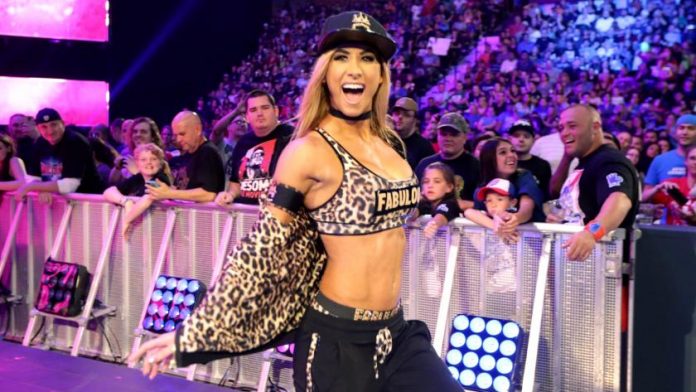 Former SmackDown Women's Champion Carmella recently spoke with TVInsider, Here are the highlights.
Women's evolution:
"To know that we're in the middle of the women's revolution. The first-ever women's Royal Rumble. The first-ever women's Money in the Bank and all these other first ever things. And knowing my name will always go down in history, it's so cool."
Her WWE 2K19 rating:
"First off can we talk about how I'm an 80 in the game. That's so cool. I thought maybe I'd get 47 or something. I didn't know what I would have, but it's just so crazy. Even being here in the Performance Center where I would think where I wanted my career to go, where I wanted it to be and where I wanted it to end up.
Being a heel:
"I know my role as a bad guy is to get everyone to hate me," she said. "If I try to act cool and do things that get a positive reaction, then I'm not doing anything for the person I'm in the ring with.
"I don't want to be somewhat cheered and somewhat hated. I went out there wanting people to hate me, and I'm going to do everything I possibly can to get everyone to do that. I just feel it's important to do what's right and not necessarily what is right for you but right for everybody."