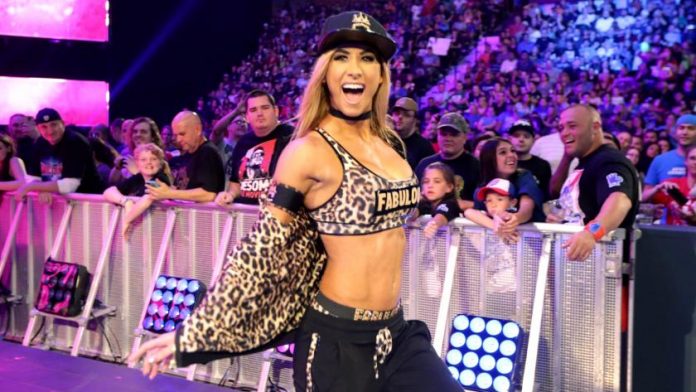 SmackDown Women's Champion Carmella recently did an interview with WWE.com. Here are the highlights.
You've still been dealing with your fair share of detractors on social media lately, including those who think your title win is tainted because of The IIconics' attack on Charlotte. Ultimately, what do you have to say to those who think you don't deserve to be where you are today?

At the end of the day, it doesn't matter what anyone thinks I deserve. I don't deserve anything; I earn it. I worked hard and put in the effort. People say that I went off what The IIconics did, but that's what every single Money in the Bank holder did — wait for the perfect opportunity. You don't just wait for the champion to be up and then have a normal title opportunity. You have to be sneaky. You have to do it in the way that guarantees a title win. I didn't want to cash in and lose it. At the end of the day, I don't care what anyone says because I did everything the way I wanted to do it, and I won.
The SmackDown LIVE after WrestleMania, you cashed in on Charlotte Flair. What made that the right moment?
At WrestleMania, there's so many big moments, and I didn't want it to get lost. I wanted everyone to be talking about it. The SmackDown after was the perfect opportunity. Charlotte did the impossible and broke Asuka's streak. The WrestleMania Week crowd is such a special vibe. Plus, my parents and family were there. I wanted them to see it. It was perfect.