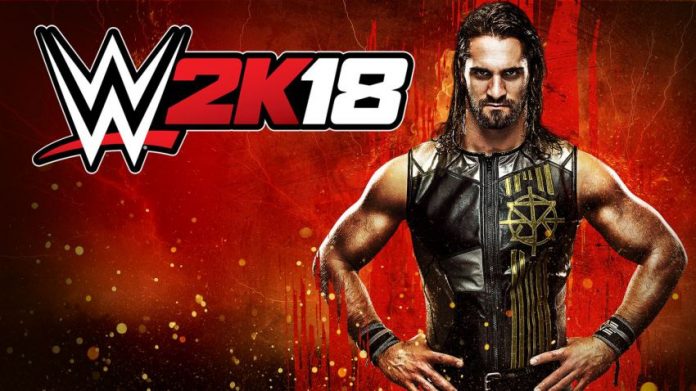 – Above is video of The New Day unboxing the Cena (Nuff) Edition of the upcoming WWE 2K18 video game and below is video of IGN's unboxing of the game. The set comes with the game, Season Pass access, playable versions of Batista & Rob Van Dam, playable versions of Cena with his appearances from WrestleMania 26 and ECW One Night Stand 2006, access to the Kurt Angle Pack that includes two playable versions of Angle, exclusive premium packaging that includes a unique cover sleeve, an exclusive Mattel action figure with Cena/Cena Nuff t-shirt options, a Fanatics limited edition commemorative plaque that features a piece of the ring mat from Cena's 16th world title win at Royal Rumble 2017 and a hand-signed photo of Cena, and a limited edition WWE SuperCard in-game card with Cena Nuff card backs featuring, Cena, RVD and Batista.
There are only 30,000 copies of the Cena (Nuff) Edition being released to retailers. The set is also exclusive to PlayStation 4 and Xbox One with a suggested retail price of $149.99. Purchasing the set also gives you access to the game and in-game bonuses during the early access period, which begins this Friday, four days before the worldwide release next week. You can purchase the Digital Deluxe edition of the game via Amazon for $89.99 at this link and the Digital Standard edition for $59.99 at the same link.
– As noted, Nigel McGuinness missed the recent WWE No Mercy pay-per-view and last week's WWE 205 Live episode. PWInsider notes that Nigel missed the shows because he was out of the country and reportedly had a commitment that required him to need some time off. Nigel was back to work this week calling 205 Live with Vic Joseph.
– Chris Jericho's "Rock & Wrestling Rager at Sea" cruise in October 2018 now features WWE Hall of Famers Jerry Lawler and Jim Ross as hosts. The event will feature the Sea of Honor tournament, presented by Ring of Honor. Wrestling guests include WWE Hall of Famers Diamond Dallas Page, Mick Foley and Ricky Steamboat along with Rey Mysterio, Raven, Konnan, Disco Inferno, Hurricane Helms, Lance Storm and Cyrus. SoCal Val will be the guest cruise director. There are also several bands and comedians set to appear. Details are at ChrisJerichoCruise.com or in the flyer below:
The https://t.co/PqOgyoIiJL keeps getting bigger, adding @JerryLawler @SoCalValerie & @RonFunches Oct 2018 YES 18 pic.twitter.com/DXMiWk6MRz

— Lance Storm (@LanceStorm) October 11, 2017