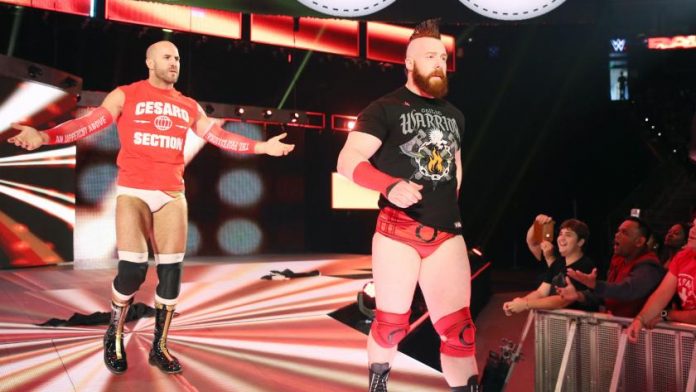 Cesaro recently spoke with Justin Barrasso of Sports Illustrated. Here are the highlights:
Teaming up with Sheamus:
"Sometimes you get in a frustrated mindset," said Cesaro. "Working with Sheamus reminded me to enjoy the moment. Sometimes, you have to let things take the natural course. As long as you work hard, good things will come. I firmly believe that."
"I would like to think there is something special about Cesaro no matter what I do," said Cesaro. "I just try to make the best of every single opportunity. I'm always trying to push forward and push the envelope.
"That's why Sheamus and I click so well, even as opponents. We never take it easy, we never take a night off, we always want to go out and deliver. That's what we do as a team."
His Tribute to Tyson Kidd:
"My sharpshooter, that's a Tyson Kidd shout-out and tribute," said Cesaro. "I started doing the move after he got hurt. You may notice that I do the move, like Tyson did and like Owen Hart did, with the right leg, while Bret Hart and Nattie do it with the left."