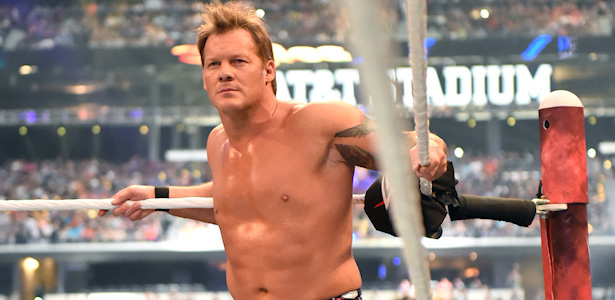 Chris Jericho appeared on Busted Open on Friday and said his latest run with WWE was supposed to end after WrestleMania 33, but Vince McMahon wanted him to stay a little bit longer.
"The original plan was for me to finish after Wrestlemania [with Kevin Owens]," Jericho said. "Then Vince had the idea for me to stay through April 30th and then May 1st and then May 2nd … so it's a little bit crazy. But yea I think it's fun. We had a break for about a year and a half with Fozzy so getting back in the room with the guys and just rehearsing and playing Judas for the first time live, it's really exciting. It takes me right out of the WWE world and straight to Fozzy world very quickly, which helps because I don't even really remember what happened on SmackDown. It's a little bit crazier than I expected."
Jericho adds, "Whether I come back to the WWE or not, I'll always remember this year as one of the biggest highlights of my 27 years on the job."
Jericho also talked about the end to his lengthy storyline with Kevin Owens.
"It was a great way to end the saga between Owens and Jericho because it started organically and then we went through the whole ups and downs and all this other stuff and turning on each other and then finally getting the surprise win on Sunday [Payback] and then having him take me out, kill the 'knight in shining armor' on Tuesday I think was a fitting end and a great way to kind of button everything up."