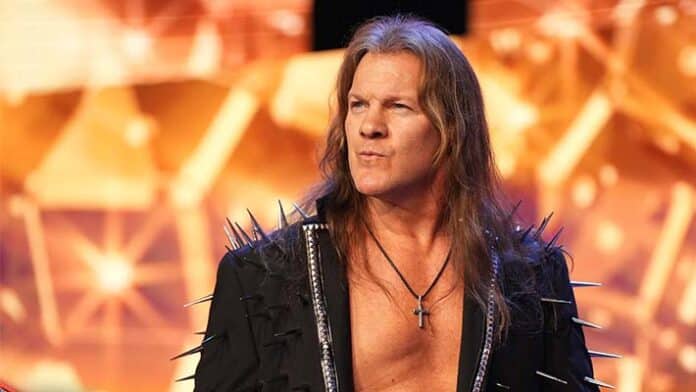 When AEW first began in 2019, Chris Jericho decided to give it a shot before President Tony Khan secured a television deal to air his program on TNT every week, now TBS.
He has since been pushed to become one of their top stars as a result. His time with WWE gradually came to an end as his matches in NJPW, beginning with his memorable match at Wrestle Kingdom against Kenny Omega, demonstrated how entertaining wrestling can be without the constraints imposed by WWE.
The phrase "Never Say Never" is not just a song by Justin Bieber, but one of WWE's favorite phrases to say when it comes to former stars returning to the company. However, it seems AEW's resident rockstar, Jericho, is rejecting the credo. Making very clear in a recent interview that he has no interest in returning to his old company.
Jericho was questioned about a future return to WWE during an interview with our good friends at the Daily Star, with Jericho making the case that Vince McMahon's company is simply not "the place to be".
"I don't see why it wouldn't be. I don't hold a torch for WWE. To me, that's not 'the place to be.' AEW is the place to be. It really is. I've been in WWE. I know how it works. They work that way, I don't care if Vince is there, Hunter is there, or whoever is there. They have a way of doing things, and I was there for 20 years and was pretty good at it. I like the way we do things at AEW better… so I don't know why I wouldn't want to finish my career in AEW."
Jericho stated that he never imagined he wouldn't finish his WWE career, but things changed, and it opened up a new world for him, making him realize how much fun wrestling can be.
Jericho went on to say, "Business is business and there's always ups and downs, but I have zero interest in ever going back to WWE. That's not out of bitterness or anger. I love Vince and I love Hunter and all the people there."
Jericho was last seen in WWE in 2018. The former WWE World Champion has stated in numerous interviews that one of the biggest catalysts for his choosing to leave was the company's decision regarding his booking at WrestleMania 33. That night, he and Kevin Owens were made to be the second match on the WrestleMania match card for the United States Championship. A spot that Jericho often refers to as the "dead spot" in the night.
Jericho is scheduled to face Ricky Starks at this Sunday's AEW Revolution pay-per-view event.
'Pretty' @PAvalon wants revenge for his missed PPV opportunity, when he takes on @IAmJericho on #AEWDynamite, LIVE from San Francisco, THIS WEDNESDAY at 8pm ET/7pm CT on @tbsnetwork! pic.twitter.com/F94u582hzQ

— All Elite Wrestling (@AEW) February 27, 2023
Stay tuned to PWMania.com for more.
Feel free to follow me on Twitter @NickLombardiSK