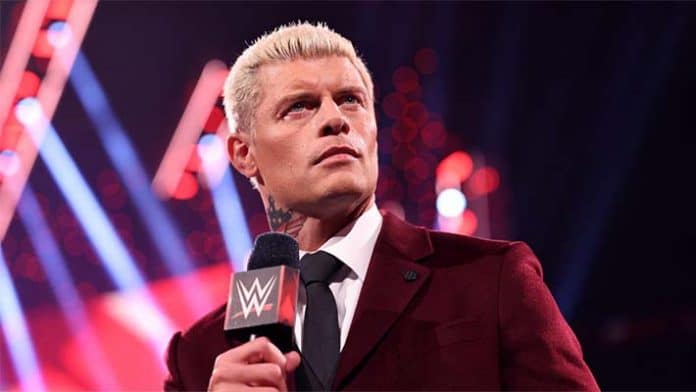 Cody Rhodes enjoyed the recent A&E documentary on his legendary father, "The American Dream" Dusty Rhodes.
"The American Nightmare" surfaced on social media over the weekend to share his thoughts on the A&E Biography: WWE Legends episode on his father, which he and the rest of his family were heavily featured in.
"Didn't get the chance to speak on it last week, but I just wanted to say how proud I was of Dusty's documentary," Cody wrote via Twitter. "Very few things in my career have ever been as important to me as being the Executive Producer and shepherding this story [with] Rob Liano [and] A&E."
He concluded by sharing a link to the episode where fans can check it out.
"Find it here: http://aetv.com/wwe."
Didn't get the chance to speak on it last week, but I just wanted to say how proud I was of Dusty's documentary. Very few things in my career have ever been as important to me as being the Executive Producer and shepherding this story w/Rob Liano & @AETV

Find it here:… pic.twitter.com/mwk9XFlOZq

— Cody Rhodes (@CodyRhodes) April 23, 2023