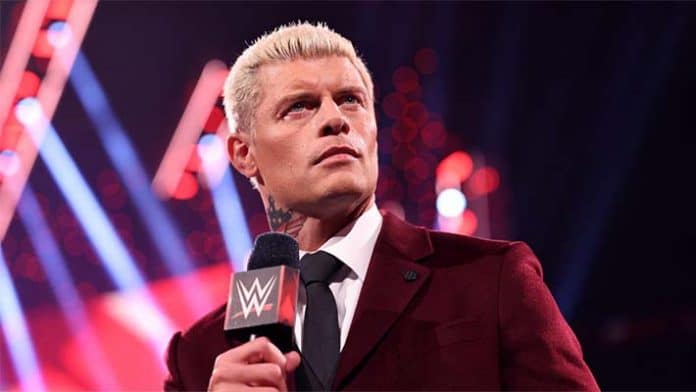 Cody Rhodes believes his father would not want to be ringside for the American Nightmare's WrestleMania match against Roman Reigns.
Next weekend, Rhodes will face Reigns for the Undisputed WWE Universal Championship in his first WrestleMania main event.
Cody discussed why he does not believe his father would be on his side if he were alive today on "Stadium Astro."
He stated, "I don't think he would've wanted to be in my corner. I think he would've wanted to be somewhere private, somewhere, you know, where he could just enjoy it. He really had a great appreciation for what he did already and anytime I tried to drag him out to do something, he would do it for me because he loved me.
"But also, he wanted to say goodbye at the right time, and I think that's why he liked being behind the scenes with what he did at 'NXT.'"
WWE WrestleMania 39 will take place on April 1, and April 2, at SoFi Stadium in Los Angeles, California.