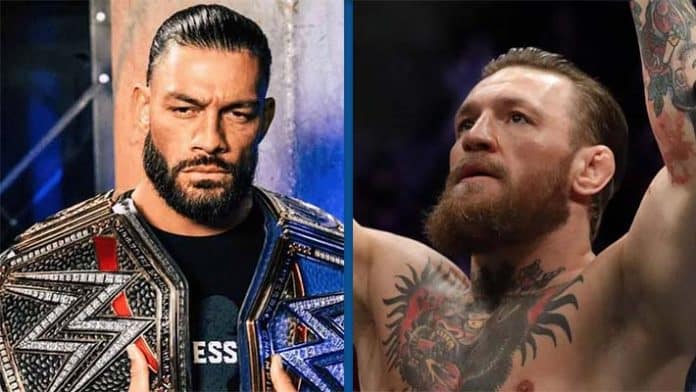 Conor McGregor is once again tweeting about Roman Reigns and Paul Heyman, and this time he appears to be hinting at something happening at WWE SummerSlam in Detroit.
"Summerslam I'll pull in on the yacht. Roman and Paul out the bus," McGregor wrote on Twitter, before later deleting his tweet and his tweet on Paul Heyman.
McGregor's tweets appear to be in response to what Heyman said last month on The Ariel Helwani Show. Click here to read more about Heyman's remarks.
For years, there have been rumors about McGregor getting involved in pro wrestling, but now that the UFC and WWE are under the same Endeavor umbrella, it appears as if a deal between McGregor and WWE is more likely, and based on McGregor's tweets, it appears as if a deal has already been reached, or at the very least, he appears to be genuinely interested.