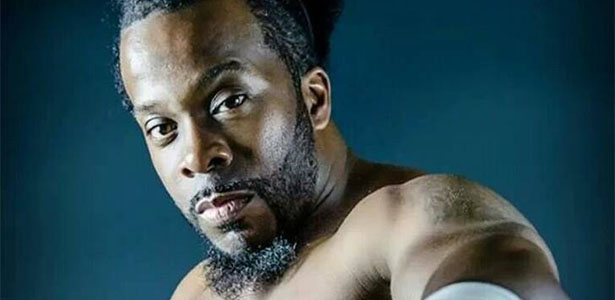 Combat Zone Wrestling Star Blk Jeez recently took some time to take part in an exclusive interview with PWMania.com. Blk Jeez made his pro wrestling debut in February 2000 and has wrestled for several independent promotions around the world as well as WWE and TNA Wrestling.
After wrestling on the independent circuit for a few years, Blk Jeez made his CZW debut on May 4, 2004. On the June 22, 2012 episode of SmackDown, Blk Jeez made his WWE debut under the ring name Jared Wachtler, as he and Frank Venezia lost to Ryback in a two-on-one handicap match. On the June 28, 2012 episode of Impact Wrestling, he made his TNA debut under the ring name Rashad Cameron, where he defeated Mason Andrews in an X Division Championship tournament qualifying match. He also worked the Destination X 2012 PPV and took part in the tapings of the One Night Only: X-Travaganza special on January 12, 2013.
First of all thank you for taking the time to sit down with PWMania.com. Tell us a little bit about yourself, how did you get started in pro wrestling and in CZW?
I was born and raised in West Philadelphia. Began watching wrestling when I was about 8 years old. I pursued wrestling and got trained for it. I got into CZW after going to their school to train with other members of the roster. I was already trained and wrestling on shows by the time I started going to CZW. Eventually, John Zandig had an opportunity that he felt I would be good for and the rest is history.
What personal accomplishment are you most proud of in your career?
There's a few. Wrestling in Japan which originally was the only goal that I had when I first started wrestling. Also, performing on National TV for WWE and TNA and also Pay Per View for TNA.
You changed your ring-name from Sabian to BLK Jeez, care to share the story behind this?
I didn't like using the name Sabian for a long time before I changed it. I felt that the name did not fit me any longer. So I decided to change it to Blk Jeez. It's more marketable and it fits my personality a whole lot better.
You made appearances for both WWE and TNA, what were them experiences like?
I enjoyed my experiences with both companies. Basically, I'm at a point where being on the indies isn't challenging enough anymore. There isn't anything for me to accomplish on the indies. My appearances with WWE and TNA just confirmed that I have the talent, experience and maturity to make it on that level. That's where I wanna be and that's where my talents will ultimately take me.
What was your impression of both companies?
Professionals that carry themselves like professionals and adults that carry themselves like adults.
How does being in WWE and TNA compare to the independent companies as far as backstage attitude, moral, and just general treatment?
There isn't any comparison. WWE and TNA are for adults and professionals.
You had the opportunity to work with Ryback in WWE, what was it like to work in the ring with him?
Good times. Ryback was professional, safe and easy to work with.
Are you glad to see tag team wresting making a comeback in WWE?
Yes, variety is a good thing.
There are lots of mixed emotions on WWE's current state, what do you think of it? Would you do anything differently if you were booking it?
I think the booking is fine the way it is. WWE is the top company in the United States for a reason, they know what they're doing. It's easy for people that are not there and that do not have the skill set to do the job, to be negative about everything.
What are your thoughts on the WWE and its view on smaller wrestlers like Daniel Bryan and CM Punk, who haven't really been spotlighted as highly as larger wrestlers like John Cena and Hulk Hogan?
It is what it is. There's a place for larger wrestlers and there's a place for smaller wrestlers as well. Like I said, variety is a good thing.
You competed multiple times for Extreme Rising, what was that like?
I've had a good time with Extreme Rising. I enjoy the stories that I've been involved with so far and the creative freedom that I have as well.
How did the fan experience compare to CZW?
Similar fanbase. Very easy to entertain.
Despite being founded in 1999, CZW really gained momentum in 2001, do you think it would be different had ECW survived?
I don't think CZW would have lasted if ECW would have survived. Or if it did, fans would just look at it as a complete ripoff of ECW.
What are your thoughts on Indy wrestling today and what could make the Indy scene better?
There aren't enough generals left on the indies. A high percentage of the indies are full of weak minded individuals that are too scared to speak up for themselves and lack passion. Too many guys don't take their craft serious enough in my view. Anyone that does speak up gets labeled as "unprofessional" or as a "hot head" which is ridiculous. If more people conducted themselves as businessmen, things would be better.
Has any veteran given you advice that really stuck with you?
Take your craft seriously, get as much experience as possible so that you can adapt to any and all situations.
Have you had an experience with a veteran that completely changed your opinion of the specific person?
Yes. I think everyone's had an experience like that before.
Anyone you would like to work with but never had the opportunity?
Jerry Lynn
Do you think Hardcore Wrestling can still thrive today, as it did during its heyday in the mid to late 1990's?
If done smart, yes. If done for no real reason, no.
Everyone here at PWMania.com wishes you the best of the luck in the future. Thanks again for taking the time to sit down with PWMania.com. Do you have any final messages to say to your fans?
No problem. Follow me on Twitter at @Jeez215.