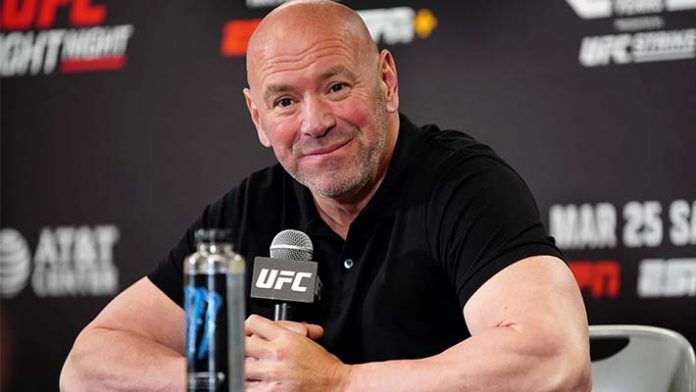 Dana White spoke to the media after UFC 288 last night during the post-show press conference.
A reporter from MMA Mania inquired about Power Slap, the slap fighting league that aired on TBS following AEW Dynamite and is now available on the Rumble streaming service.
The deal that I just cut for Slap is bigger than the UFC deal we cut with Spike TV after the first season of The Ultimate Fighter. I don't give a sh*t what the media says about it. They don't matter," White said.
White went on to say that Slap has more social media followers than some major sports leagues. "We're number 1 in all of sports. When I say all of sports, if you take the NFL, NBA, NHL, F1, WWE…and added them all together, their numbers don't compare to Slap's."
The reporter was skeptical of the figures provided by White.
According to publicly available data, WWE leads all sports leagues in social media engagement. WWE has over 94 million YouTube subscribers, 21.3 million TikTok followers, 13.2 million Twitter followers, 28.1 million Instagram followers, and over 42 million Facebook followers. Those figures do not include their sub-account social media numbers.
Power Slap has just under 22,000 Twitter followers, 3.2 million TikTok followers, 120,000 YouTube followers, 868,000 Instagram followers, and 177,000 Facebook followers. The official UFC social media accounts also promote Power Slap.
You can watch a clip of White's comments below:
Dana White says Power Slap's social metrics are greater than "the NFL, the NBA, the NHL, F1, WWE" combined. pic.twitter.com/yTlEEHtYNZ

— MMAFighting.com (@MMAFighting) May 7, 2023