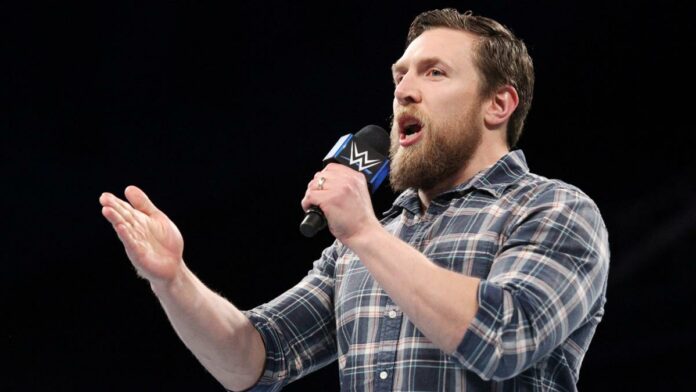 – As noted, Mojo Rawley recently visited Dubai to promote WWE 2K18 at the Games Arabia convention. Above is video of the SmackDown Superstar talking to WWEarabic.com about his Arabic background, the video game and more.
– It was interesting that WWE announced Elias vs. Apollo Crews for the WWE No Mercy Kickoff pre-show as the two have not been feuding on TV as of late. The only contact they have had was during two six-man matches at WWE live events back in June. WWE posted the following on the match:
The Walking with Elias World Tour will continue at WWE No Mercy Kickoff when Elias goes one-on-one against Titus Worldwide's Apollo Crews.

In addition to displaying impressive ring ability, Elias has been quite busy bringing his unique brand of concert to the WWE Universe, and Raw's resident guitarist will likely have some choice words for the STAPLES Center crowd. There is no doubt that O'Neil will come to Los Angeles looking to attract the Hollywood elite, but can Crews, the powerhouse of Titus Worldwide, silence the sinister songsmith?

Find out at WWE No Mercy Kickoff, streaming live on WWE Network this Sunday, beginning at 7 ET/4 PT! It can also be seen on a free stream on WWE.com, the WWE App, YouTube, Twitter, Facebook, Google+ and Pinterest.
– SmackDown General Manager Daniel Bryan is starting his online book club through Twitter. He tweeted the following details today:
One of my New Year's resolutions this year was to read 52 books, on average of one per week. So far, I'm 3 books ahead. Bri came up with…

— Daniel Bryan (@WWEDanielBryan) September 22, 2017
Bri came up with the idea of doing #BryansBookClub, where people who are also reading or have read that book can post about it.

— Daniel Bryan (@WWEDanielBryan) September 22, 2017
I've procrastinated with the whole idea, but now am finally ready. No guarantees it will last longer than one week, a la #smackingtalk

— Daniel Bryan (@WWEDanielBryan) September 22, 2017
This week I'm reading Utopia for Realists by Rutger Bregman, so if you've read it or are reading feel free to comment using #BryansBookClub!

— Daniel Bryan (@WWEDanielBryan) September 22, 2017