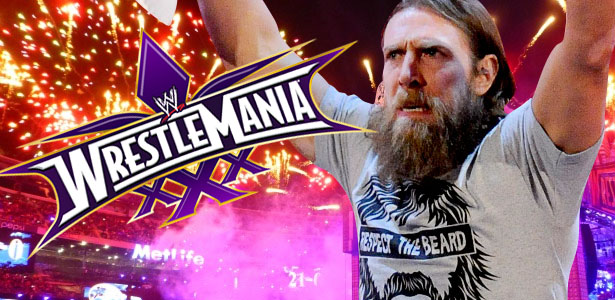 Evolution truly is a mystery. Who would have thought Daniel Bryan would be in a position to close Wrestlemania 30 as the champion? From the day the legendary faction made up of Ric Flair, Batista, Randy Orton and Triple H, took WWE by storm in January 2003, they have played a major part in the product we see on TV, and behind the scenes. As Wrestlemania 30 approaches, what we are seeing is the conclusion of the story line that originated to create two new stars, as Triple H put it. Batista, who at his apex physically was one of the most amazing sights in wrestling history, and Randy Orton who was deemed the future from the second he entered the business.
As with evolution in life and nature, one must prepare for a variable, or something that wasn't planned for, that ends up shaping the future.
Enter Daniel Bryan.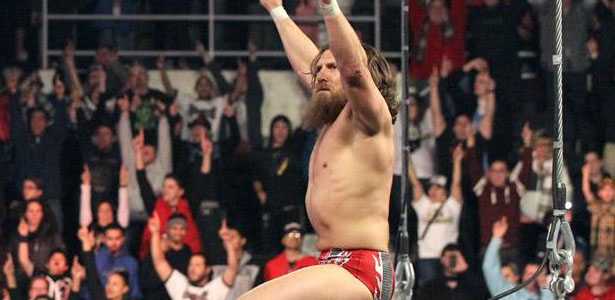 The most unlikely main event talent in WWE since, well ever. He's 5'8, not particularly well groomed, and isn't a larger than life character. He's a regular guy, with a connection to the crowd not seen since Stone Cold Steve Austin. One that wrestles in an extraordinary fashion every time he sets foot in Triple H's ring. And yes, he's the variable that threw a dagger in the planned evolution of professional wrestling. His catchphrase "YES", became the battle cry of not only internet fans, but ENTIRE arenas that lined up in unison to show support to the American Dragon.
Daniel Bryan wasn't supposed to be headed to the main event of Wrestlemania 30. From how things were booked, it seemed like WWE was going for what it originally planned to do 10 years ago. Make Batista and Randy Orton the next two kings of the squared circle. For weeks, the internet recoiled in horror at the thought of two of Triple H's friends headlining the biggest event in WWE history.  From 2004-2010, WWE did an admiral job with both of them, but saw John Cena ascend to the pinnacle of his profession. Orton and Batista both won many World Championships, but there seemed to be another level to reach for both of them.
The WWE Championship saved Randy Orton. He was on the fast track to nowhere. Two wellness violations, and the "Super Orton" factor cooled fans on him. After roaming around the upper mid-card for a few years, Orton seemed lost. His swagger was off, and was missing the glow he once possessed. His subsequent heel turn, and run as "The Face Of WWE" has been met with mixed reviews, but it certainly woke up The Viper we all knew was within Randall Keith Orton. He finally fulfilled his destiny as his promos became tighter, and his heel work became more menacing than ever.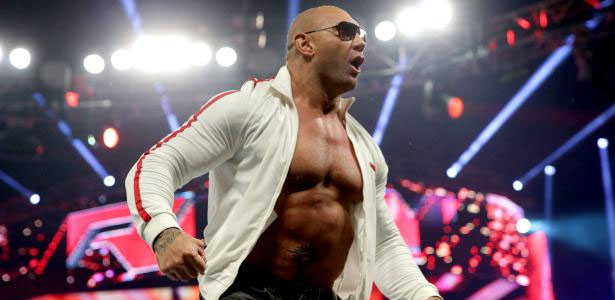 "I LOVE THIS BUSINESS!" – Batista
"BOOOOOOOOOOOOOOOOOOO!!!!" – Fans
Never had a man been booed for declaring his love for professional wrestling until Batista spoke those words.  At that moment, Batista had a license to unleash one of the most natural heel characters seen in ages. We didn't like him winning The Royal Rumble, we didn't even like seeing him beat up Alberto Del Rio. We just didn't like seeing him for the most part. Batista responded with three words;
Deal With It.
Fans began wondering exactly how they would deal with this guy no one wanted, just walking back into into WWE and taking what was perceived to be Daniel Bryan's spot. Batista became what fans hated.A "part time" guy who "didn't deserve it", who was there because of Triple H. They made fun of his skinny jeans (as if skinny jeans aren't popular) they blasted his conditioning, and made #Bootista something Jerry Lawler references regularly.  There was an undertone of resentment during The Rock's most recent run. One most people, myself included didn't see coming. WWE is playing on those emotions this year, and with CM Punk's sudden departure, the E has everything in place to tug on the strings of both smart and regular fans hearts.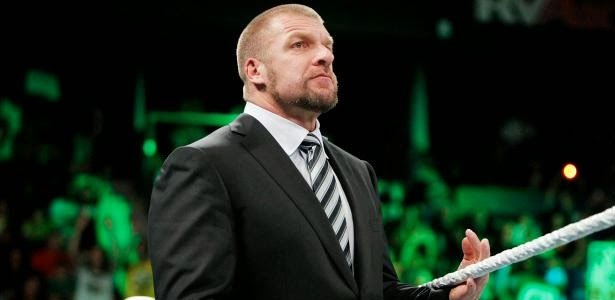 Triple H will never get a fair shake from some fans. He will forever be known as the shovel holding, burial machine that married his way into the McMahon family, and made all the right political moves. What he should get more credit for is creating NXT as we know it today, putting on Randy Orton and Batista, who will both be Hall of Famers when it's all said and done, and carrying DX when most thought it was over. He was the greatest heel of his generation by a country mile, and has re-invented himself as a more sinister Mr. McMahon.
Triple H became the man that stopped the Yes Movement in its tracks at Summerslam. In the process, he gave WWE month after month of compelling programming and long term storytelling. At times it was tough to handle, but if things end with Daniel Bryan holding up two titles to close Wrestlemania 30, anyone saying Triple H doesn't know whats best for business has to shut up forever, and bow to the king of kings.
So what happens now? The carefully orchestrated delayed payoff has to come to fruition right? Well if you've been following this story, a happy ending has rarely been the outcome. Something tells me that it could be time to re-write the script.
Ric Flair and Triple H created Evolution, which created Randy Orton and Batista. Who in turn will continue the cycle and help Daniel Bryan ascend to the throne.  Triple H was right, Evolution is a natural thing in this business. He just didn't know back in 2003 how far his "Evolution" would reach.
At Wrestlemania 30 when Triple H, Randy Orton and Batista face Daniel Bryan, Evolution will begin once again.
Any chance Bryan can wrestle Flair on the Pre-Show?
Kidding.
Is this the logical end of the original Evolution storyline? What do you think? Comment below with your thoughts, opinions, feedback and anything else that was raised.
About Richard Latta: Rich is a lifelong wrestling fan. He thinks of wrestling as the 3rd Major Sport, Follow him on twitter @dangerrich32. He is apart of a podcast called @OneNationRadio (onenationradio.podomatic.com)