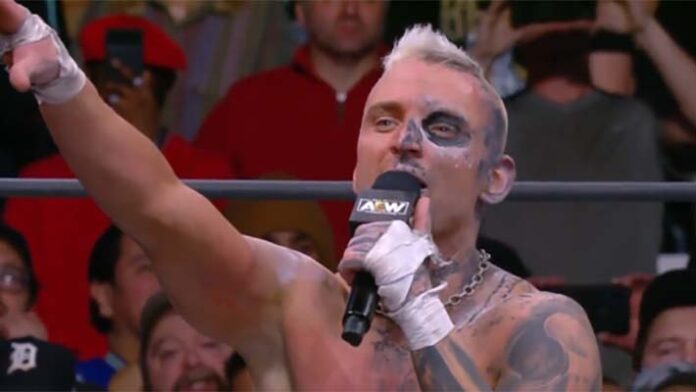 Darby Allin has an idea.
He wants to plant an AEW flag at the top of Mount Everest when he climbs the mountain in the near future.
One of the Four Pillars of AEW performers spoke with Fightful for an interview recently, during which he elaborated on the idea.
"I told him. I said, 'Hey, I've got this idea. If there's a way to get more eyes on the company,' like I had been doing with the Travis Pastrana and Tony Hawk stuff, 'There's more eyes to get on the company through extreme stunts. I'll be the guinea pig for that. What about me climbing Mount Everest? No wrestler's ever done that before. What if I just plant a big AEW flag on top of Mount Everest?' I'm thinking of what we could get in return, you know," he said.
Darby continued, "Interviews with Good Morning America or whatever it may be. I have a team that reached out to me from Discovery. We would document the whole thing. So it's a way I want to give back to the company, so it's not like homie going into the mountains and disappearing. There is a method to the madness that I want to give back. He was down at first, then he started thinking, 'Wait, it's Mount Everest. You might die.' I said, 'Tony, I think I got this.' I really believe I got this. It's a big thing to me to do."
Check out the complete interview at Fightful.com.