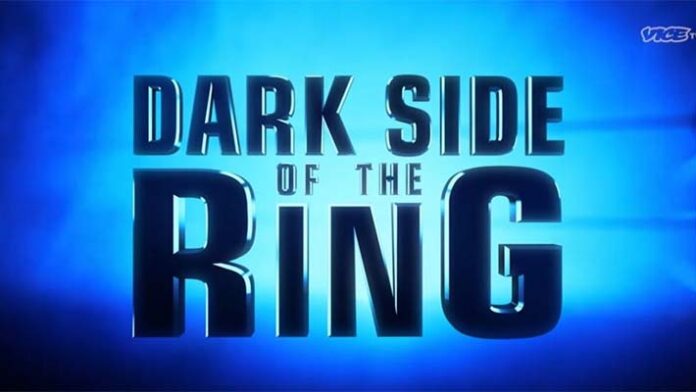 Dark Side of the Ring composer Andrew Gordon Macpherson recently appeared on Steve Fall's Ten Count for an in-depth interview covering all things pro wrestling. During the discussion, Macpherson talked about the upcoming Dark Side of the Ring episode on Marty Jannetty:
"Marty Jannetty is amazing. I've only seen a rudimentary version of the Marty Jannetty episode. I haven't seen it with reenactments. I haven't seen the final version, but they spend a good deal of time with Marty in the episode and his closest friends and people who have known him for a long time. You get a very intimate portrait of who Marty is then and now and what sort of others think of some of his controversies then and now. It's going to send some shockwaves through."
DSOTR producers also spent time with Abdullah The Butcher, according to Macpherson, and this time Abdullah seemed to open up more than in the past.
If the Plane Ride from Hell episode caused hardship for Ric Flair and Tommy Dreamer:
"It's hard to anticipate how it's going to land with people because yeah, a lot of this information is out there in various forms. I guess the thing that is really different from, you know, the average fan watching the shoot interviews or whatever on YouTube is that you have oftentimes both sides that are like, in a way, playing off each other. I think Tommy Dreamer got, let me just start this a different way. There were a lot of accusations of creative editing by The Dark Side of the Ring team, especially in relation to the plane ride from hell, which I think is a way of trying to insinuate that we tried to make people say things that either weren't true or that they didn't actually say. I'm not an editor on the show, but I know that's not the intention of the people, but what I think the thing they're experiencing is unlike the usual shoot interview where like, you watch Ultimate Warrior shoot on Hulk Hogan, you watch Hulk Hogan shoot on Ultimate Warrior in a different video. They're not intercut. They're not literally right back to back, so you kind of like, over time you glean your own conclusions from these things, whereas when you have a situation of like, we're going to put up all of these people's experiences against each other. There is this effect of like, now the audience is in judgment of like, who's telling the truth, and that's not the creators of Dark side of the Ring trying to judge, or the way Evan would put it as like, bury anyone or put anyone over. We want to put a good lens in front of the shoot interviews and we want to get everyone's side of it because the stories are awesome and they're really compelling."
"I think in the case of plane ride from hell, when I saw it, I didn't think that there was going to be these repercussions and people getting suspended and people's images getting taken off of billboards because the information was all out there, but the effect was, you know, when you put somebody who went through something traumatic against somebody, in the case of Tommy Dreamer, kind of like standing up for his friend Ric, who may not know the facts of what she went through or never seen her or never heard her speak. The audience is just, you're getting bombarded by the weight of something from one person and then somebody's attitude that is totally uninformed by what is being intercut with his perspective. Do you know what I mean? So I hope that everything has worked out for Tommy Dreamer. I don't think anyone set out to harm him or his career. I think it was just that he ended up taking on the role of the voice of Ric Flair because I'm sure they tried to get Ric Flair to talk about it but he wouldn't for whatever reason. I'm sure he has contracts or whatever."
"When I saw that episode, the thing that was more shocking to me than Tommy Dreamer's defense of Ric Flair was Rob Van Dam basically talking about the epidemic of the H bombing on the road and how prevalent it was. Of course, we've covered, this is not a secret that was happening, but just the way he spoke was kind of haunting to me of just how prevalent it may have been. I was like, oh, people are going to be affected just by the way he's spoken about this, but I was a bit mistaken about what had the most impact."
You can check out the complete interview below:

(h/t to WrestlingNews.co for the transcription)