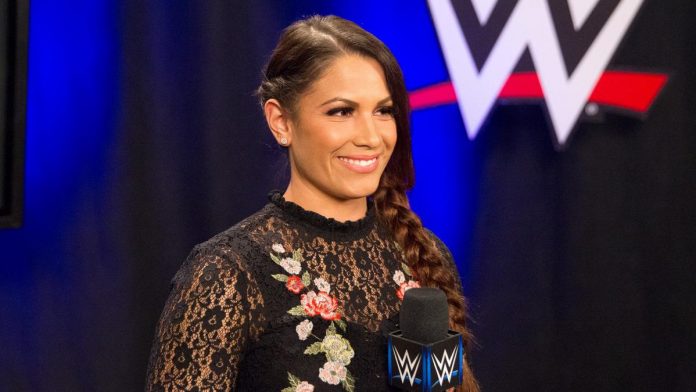 – Dasha Fuentes will likely be off SmackDown LIVE for a while after suffering an Achilles tendon injury. On Friday, she posted a photo of herself in the hospital after undergoing surgery to repair the issue.
Fuentes gave a post-surgery update today via Instagram and said that she wants to get back to work as soon as possible.
– WWE.com has added a profile on the newest member of NXT's broadcast team, Sarah Schreiber.
Schreiber began working for WWE in April at WrestleMania Axxess and quickly became a fixture at NXT live events in Florida as she often serves as a ring announcer and host. She recently began appearing on NXT television in a role similar to Renee Young.
An actress since childhood, Schreiber has a long list of film and TV credits to her name, which includes appearances on Late Show with David Letterman, NCIS: New Orleans, All My Children, Bloodline and Ugly Betty.
– Renee Young is Lilian Garcia's next guest on Chasing Glory with Lilian Garcia. You can listen to the interview this Monday via LilianGarcia.com.