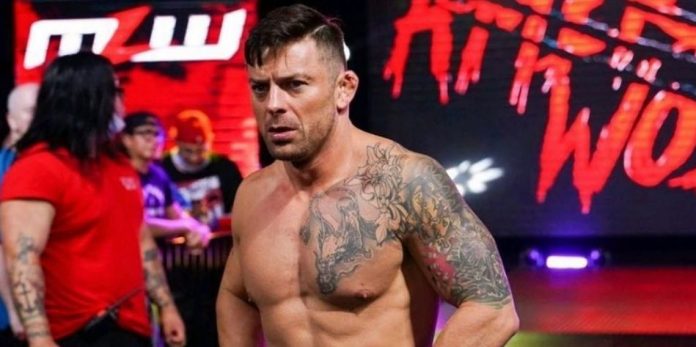 Former Impact Wrestling and ROH star Davey Richards announced his retirement in March 2023, amid allegations of domestic violence. Richards issued a new statement on Twitter on June 8th.
Here is his full statement:
"The last 3 months have been – wow, tempestuous to say least. Things got very dark for awhile for me – at one point I planned on taking my own life. Sounds to surreal to think I was in that state. To have a couple bitter ex's do through the trouble, turn, and effort to spread false information about me to destroy my wrestling career – a career that I came back to with no other intent then to just give back was harrowing. Worst – they succeeded in doing so.
I could have sought vengeance – but those whom seek vengeance should start by digging two graves. Since that time that accuser has admitted her claims were false and the other – well- that's her cross to bear. I've dedicated my life to helping others through wrestling and medicine. To claim I was intentionally hurting others was heartbreaking. Worst again- everyone bought it. I really wanted to use my last year or so in wrestling to give back and give the vast amounts of knowledge back to the sport that has given me so much. But it looks like that was not meant to be.
But the darkest days always bring the brightest mornings. I've re – dedicated myself to my study of medicine, my love of grappling, and most of being a father. If I hold onto the bitterness and apathy as those whom tarnished my name then I am no better than them. So I forgive them. I was given a talent by God for wrestling and for medicine – no one can take that from me and it is my responsibility to use my talents and passion to help and serve humanity. Today I can say – I am happier than I have been in a very long time. I have peace and direction in life.
If this is the end of my in ring career – I am nothing but grateful for every time I got to step foot in that ring. Love me or hate me – I can say with complete honesty I gave you every thing I had in me every single time. Wrestling is good. Life is good. Love you all. Davey."
— Wesley Richards (@RichardsWesley) June 8, 2023