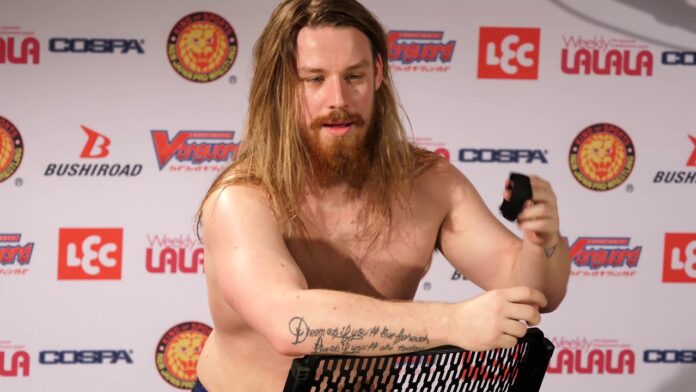 As reported by Tokyo Sports, David Finlay has declared himself the new leader of Bullet Club for the first time since joining the NJPW faction back on March 6th.
After defeating Great-O-Khan to advance to the final 8 of the New Japan Cup Tournament Finlay had this to say:
"Look at me. My talent, my potential. You know that O-Khan can't compete with me. How many generations am I?" It's a masterpiece born from the bloodline of the strongest and greatest wrestlers of each era. Even the strongest man in the world needs numbers to win a war. But we've all seen what a career without taking risks would look like, so whether others like it or not, I'm the leader."
David Finlay also made this comment:
"But BC's job is not to follow me, it's to push me forward. And I'll turn the era into gold. I came in because BC was waiting for me to lead. No. I entered because BC was a weapon waiting to be used by me."
David Finlay is the 5th person to lead the famed Bullet Club faction. The previous leader Jay White recently left NJPW which opened the door for Finlay to take over as leader of the faction.
David Finlay's next New Japan Cup tournament match will be against Shota Umino on March 18th.
(H/T to Tokyo Sports for the transcribed quotes)