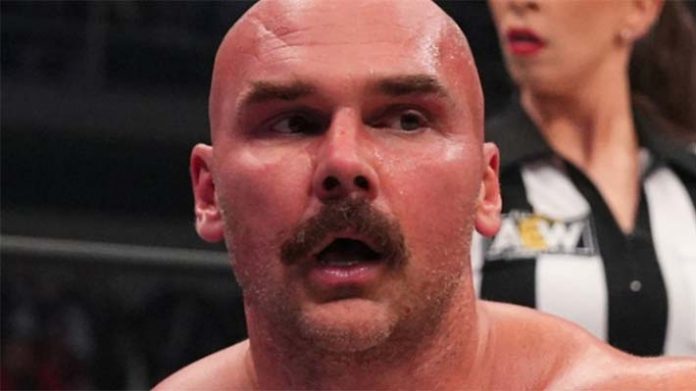 FTR is going all-in against The Gunns.
During a recent TMZ Sports interview, Dax Harwood elaborated on the popular tag-team duo putting their AEW careers on-the-line for their upcoming AEW World Tag-Team Championship opportunity against The Gunns.
Featured below are some of the highlights from the interview.
On the intrigue behind the high-stakes stipulation for the match: "So, intrigue is the whole reason that I mentioned this match (against The Gunns in which FTR's AEW careers are on the line) because wrestling is built around intrigue and it's built around new and spontaneity. That's what wrestling is built around, emotion and how you feel. You see guys, all these big, sweaty guys in trunks and they're rolling around or they're doing flips and stuff like that and all that is impressive but what wrestling is really built around is emotion and how someone can feel and how we can make them feel for us and it's no secret that my real life, me and Cash's real life, our contracts coming up in mid-April."
On FTR's decision to sign with AEW shortly after their WWE departure in 2020: "We left the WWE in the beginning of April in 2020 and immediately got signed up with AEW so, it's not a secret that our three-year deals are up in April and and a lot of people have been talking about where we're gonna go and what we're gonna do. Cash (Wheeler) and I have been talking about what we're gonna do and there's a lot of things that we have to think about for our future like, I'm 38-years-old now, my family, my time with my daughter who in WWE, you know, we were always on the go dude. Never time to rest for a second so I missed so much of her life so that's something I have to put into perspective too when I'm thinking about my future."
On how the match with The Gunns is going to be great: "So with that and the people understanding where we could end up potentially, all the different places we could end up, that brings a certain unique intrigue to the match and the match, it's gonna be a hard-hitting match just like all of our other matches and I have a feeling it's gonna be a great match as well. But the intrigue is what's gonna make people tune in so that's kind of why I set the stipulation."
Check out the complete interview via the YouTube player embedded below. H/T to POST Wrestling for transcribing the above quotes.