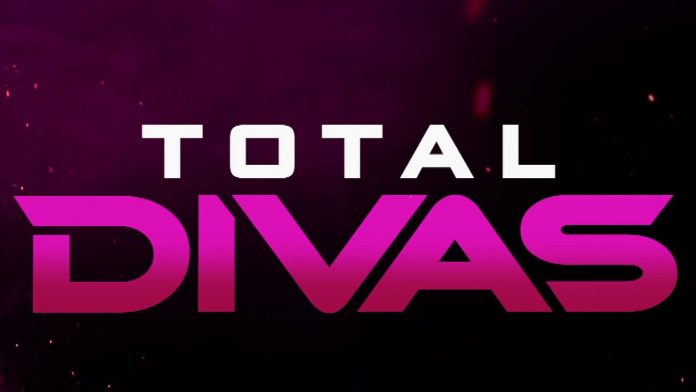 WWE sent us the following today:
SEASON SEVEN OF E!'S SIZZLING HIT SERIES "TOTAL DIVAS" PREMIERES WEDNESDAY, NOVEMBER 1 AT 9PM ET/PT

The Bella Twins®, Naomi®, Maryse™, Lana® and Natalya® Return Along With New Cast Members Carmella™, Nia Jax™ and Alexa Bliss™

Season Seven Finale Will Mark the 100th Episode of the Successful Series

LOS ANGELES, CA – SEPTEMBER 19, 2017– E! and WWE®'s "Total Divas®" returns for its fiery and fierce seventh season beginning Wednesday, November 1 at 9 pm ET/PT. Brie Bella®, Nikki Bella®, Naomi (Trinity), Natalya (Nattie), Lana and Maryse will join newcomers Carmella, Nia Jax and Alexa Bliss. These WWE Superstars will give viewers an exclusive glimpse at the demands of their professional careers and the challenges of their everyday lives. The season finale, airing January 31, 2018, will mark the show's 100th episode. For a sneak peek at the ladies, please visit: http://eonli.ne/1pw0k68

This season, the cast travels around the world as they embark on new journeys, cross new thresholds and make difficult decisions about their futures in and out of the ring. Naomi is hoping to hit the trifecta effect; keeping her marriage fresh to fellow WWE Superstar Jimmy Uso™, maintaining a crazy schedule and taking a chance to stand out as the SmackDown® Live Women's Champion.

Veteran cast member Natalya challenges Naomi's title reign in a heated rivalry for the SmackDown Live Women's Championship, all culminating in a showdown at SummerSlam®, season seven's most anticipated event. With the stakes higher than ever, the women must put on the best match of their lives.

Meanwhile, The Bella Twins catch a case of "FOMO" during their time off from WWE. Together, they explore new ventures and contemplate when the best time would be to make their in-ring comeback. Off the heels of her whirlwind engagement to WWE Superstar John Cena®, Nikki Bella gets ready to twist and twirl when she receives an offer from Dancing with the Stars that is hard to refuse. While Nikki is celebrating her long-awaited engagement in Cabo San Lucas, her sister Brie Bella is working on balancing the demands of being a new mom to her baby girl Birdie and managing her and Nikki's burgeoning businesses. To spend more time twinning, the ladies plan a road trip and head to San Diego for the summer with Brie's husband, WWE Superstar Daniel Bryan® in tow.

It's Vegas or bust when Maryse's husband Mike "The Miz®" Mizanin refuses to leave Los Angeles after their second home burglary. With Maryse ready to head to Sin City, the two must decide where they will call home.

Lana struggles to prioritize her life as a newlywed and her new role on SmackDown Live. When her husband, WWE Superstar Rusev® reveals he wants a baby, she is torn between living her dream in the ring or starting a family sooner than later.

New cast member Carmella, thinks she hit the jackpot with her boyfriend WWE Superstar Big Cass™ who she believes is "the one." However, with each of them planning on moving to opposite sides of the country, the future of their relationship depends on compromising on a new place to call home.

Nia Jax, cousin of Dwayne "The Rock®" Johnson, is part of a coveted WWE legacy. Despite her famous linage, the dating world isn't working out the way Nia hoped it would. The women help her explore who she is and what she wants in a partner.

With the growing rise of her career, Alexa Bliss is enjoying the fruits of her labor. But when her fiancé, NXT Superstar Buddy Murphy™ visits during the biggest match of season seven, she is forced to confront her uncertainty about marrying him.

"Total Divas" is produced by WWE and Bunim/Murray Productions. Gil Goldschein, Jeff Jenkins and Russell Jay are Executive Producers for Bunim/Murray Productions. Kevin Dunn is Executive Producer for WWE. Nikki Bella serves as a Co-Executive Producer.

Season six of Total Divas averaged nearly 1 million total viewers and over 600K P18-49 and ranked across the Top 10 original programs on Wednesdays in Primetime (8-11pm) in ad-supported cable among key demos: P/W 18-49 and 18-34.

Ratings Source: Nielsen Ratings Report, L3 program data for full S6, ranks are for ad-supported cable original premieres in Primetime (8P-11P) and exclude pay cable, sports, specials, live events, and kids programming.