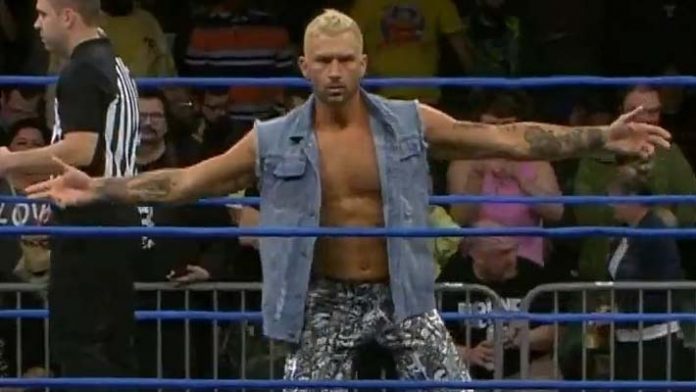 Prior to turning into a comedy act in the WWE a decade ago after receiving a big push, including a victory over Chris Jericho at WrestleMania, Dirty Dango, also known as Fandango from WWE, was well-known to be an excellent wrestler.
Before being fired from WWE, Dango had various gimmicks, including that of a dancer. He debuted for Impact Wrestling at Bound For Glory the previous year.
It was announced that he had signed with the company last month.
Dango revealed he has signed a one-year contract while discussing his history with the promotion dating back to 2003 on the Windy City Slam podcast. It was an easy choice for him to accept the call from the promotion to join the team while he was still a free agent.
Dango stated his desire to develop into a more serious wrestler.
He said, "I'm a real big fan of Josh Alexander. Some of the X-Division guys, I'm a huge fan of their work, I just don't know if I can keep up with them. Heath, Myers, guys like that. In the past, I was in more of a comedy shtick wrestling with them. Now, I'm working a little bit more of a serious style. My match with Myers in Albany, it felt good to get out there for 10-15 minutes and give a good wrestling match and not have to do a complete comedy act. I don't have my eyes set on one person, just prove to management that I'm not a comedy act. When the bell rings, I can go."
You can check out the complete podcast below:

(H/T to Fightful for the transcription)