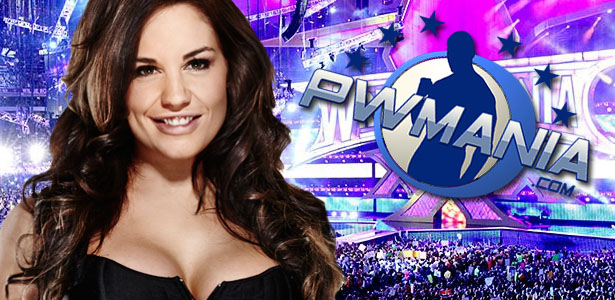 This is a story about my tumultuous relationship with the city of Baltimore.
After having only been in the developmental program for WWE only a few weeks, I received I life changing phone call from John Lauranitus. He said, "Kid, you're going to debut on Tuesday". (It was currently a Friday). Apparently, the first female season of NXT, a WWE reality based elimination show, was getting ready to launch and they needed a last minute replacement.
Me. I was the replacement. The girl who had barely gotten her feet wet at wrestling practice. The girl who didn't even have a pair of wrestling boots yet. The girl that only owned one dress, (which I had actually borrowed from my best friend and "forgot" to give back).
I was immediately contacted by the WWE travel department, by talent relations, and by everyone else and their mom. I was supposed to fly out in two days to join the rest of the WWE roster backstage at Monday night RAW and then make my debut on live TV that following Tuesday.
FIRST of all, just being backstage with all the WWE superstars, TV crew, writers, producers and Vince McMahon himself, is enough to make you want to throw up in your own hat.
I spent the next few days scrambling to get my hair hi lighted, my nails done, finding a suitable outfit for backstage AND to wear on TV, and finding something that would pass as wrestling gear. We would all have a good laugh looking back at all the ridiculous stuff I bought. This is actually where I briefly considered revisiting my glitter says of junior high. FYI: it's not OK for an adult woman to wear glitter, even if it is for professional wrestling.
So, I eventually boarded my flight with the rest of the girls set to debut on NXT. This included AJ, Aksana, Naomi, Maxine and Jamie Keyes. These girls were all actually the best group of girls I ever worked with as a whole… But that's a different story for a another time.
We're going to fast forward through my first day at RAW. It was truly a blur anyways. The only thing I clearly remember is the tiny mirror-less closest sized "locker room" we were given, Fit Finely both comforting me and terrifying me at the same time and meeting Vickie Guerrero.
Really quickly, I'd like to say that I owe a great deal to Vickie Guerrero. She helped me so much as a baby face character. Just being around Vickie "Heat Magnet" Guerrero, is enough to give any baby face a fighting chance.
After an overwhelming day backstage at RAW, we packed up to drive to Baltimore, Maryland. Baltimore was where I was set to debut on NXT. Once again we were given a hilariously tiny locker room isolated from the girls on the main roster. We had to, for the most part, do our own make up and hair. And We given last minute advice from everyone… EVERYONE.
Speaking of advice, here's advice on how to take advice. A great piece of ADVICE for anyone, is to learn to graciously accept advice from anyone with experience, who is willing to offer it, but to only listen to a handful of people that you truly admire and respect. Everyone has a different approach, an individual style, a different attitude and a varying set of morals. Listening to too many people will only confuse and overwhelm you. A lot of us new talents learned that the hard way.
As you know, NXT was a reality based show, where the audience and our NXT "Pros" had the ability to vote us off the show as the season went on.
Our first day, we weren't really given much direction pre-show. The writers and producers really had the "survival of the Fittest" mentality. We just had to go out there and wing it. I literally had never wrestled before, never cut a wrestling promo in front of more than 25 people and certainly had never been on live TV before.
Recipe for disaster.
Well…. Not really. I guess, In my case, I really had nowhere to go but up. No one really expected much from me. It was kind of like… "This is what a signed up for… So this is my chance to prove myself. (DRY HEAVE)"
After the first episode was over, one hour of straight ulcer-producing pressure, I felt relief. I felt empowered and liberated. I felt a new found confidence and desire. By no means was I good, or experienced or satisfying to the viewer, but cut me a break; Baltimore was my first.
I started my journey in Baltimore, Maryland. Baltimore was significant because it was the first page of new chapter in my life. I went through 3.5 years of ups and downs, learning so many invaluable life lessons, meeting truly incredible people and learning about myself.
The last 6 months of my career with WWE were definitely tumultuous. I am a total believer of the saying "Everything happened for a reason". After I had lost the title and had taken a backseat to the main story line and the the total divas, I decided it was a much needed break (from the spotlight). During that time I was going through some personal and medical issues and wasn't necessarily happy with my body. I figured it was a blessing in disguise to be on the back burner for a bit. After all, everyone gets their turn and you can't always be on top forever. For the record; even if you aren't in a main story line or the champion, you're still working your ass off week in and week out on live events etc.
Anyways, it was also during this time that I fell into a whirlwind love with a long time friend and got engaged. My (now) husband came into my life and became this knight in shining armor that I never knew I needed.
This brought me to a crossroads. It's truly challenging to give someone what they need and deserve In relationship when your career demands so much from you. Not only was I gone all the time, when I was home I was constantly getting ready to leave again. I was also emotionally vacant at times. Being in show business is a real mind F***. I was constantly doubting myself and never felt that I was good enough. This put such a heavy strain on my relationship. Regardless of how much of a monster I would be at times, my (now) husband always stood by me and supported what I wanted.
Which brings me to my next point; women never know what they want. Kidding.
I knew I wanted to be happy, to get married, to pursue some other dreams and feel good about myself. I was tired of doubting my abilities and feeling like I was never good enough.
Soon enough it all came to a head in January of 2014. Monday night RAW was live in Baltimore. There were really bad snow storms all up and down the east coast. The only way I was going to make it to Baltimore in time for the show was to fly out of Miami airport. So I drove over an hour from my home to stay in a less-than-classy airport hotel. I got up at 3:30am to make my first flight. I was supposed to connect in Charlotte and then land in Baltimore around noon. Once I made it to Charlotte, I got delayed at the airport for hours. When I finally made it to Baltimore 3 hours late, I had to take a cab to the arena. After somehow getting into a fight with the worst cab driver of all time, I made it to the show. I was at my witts end. I lugged all my bags inside and cleaned myself up, only to find that I wasn't booked for the show. Of course I wasn't booked, of course.
I sat down Indian style on the gross locker room floor and realized that this was the very locker room where I nervously put on my own make up for my first TV debut.
I laughed out loud like weirdo and thought "how full circle is that sh**?" I thought about everything I had accomplished. I started at the bottom… Worked my way up and somehow felt like I was right back there again. I truly felt that it was a sign to start over… to start a new chapter. I texted my (now) husband and I told him how significant this building was. I felt like I needed some kind of approval or push to make such a huge decision. He texted me back something along the lines of, "You can be anything you want to be". And that was enough for me.
Without hesitation, I went to catering, said hey to everyone and really took it all in. I wanted to go about my day like it was any other. Once the show started and RAW was in full effect, I went into talent relations and asked for my release. They told me to at least sleep on it but whatever I decided, they would support. I then doused the hallway in gasoline and lit a cigarette. Not really..I could only dream to be that cool. But seriously, nothing but love for the WWE.
I waited until the night was over to tell a a few people that I really cared about; a couple of writers, a few of the talent and some crew people. I also showed up the next day to the SMACKDOWN taping to sign a few papers and say some final goodbyes. I really kept quiet about the whole thing. I just didn't want to make a big deal out of it. I was also given the choice to have a last match with AJ as well. Of course I took the opportunity, although it was on Main Event. I just didn't want my last match to be some giant total divas battle royal gaga fest (as seen on the previous RAW) ugh.
And that's how the story goes. Within six months, I had my dream wedding, launched my own company and began slowly conquering the fitness and supplement world with my new husband.
So what does Baltimore have to do with it? Well, I had signed a contract with a wrestling promotion to do 6 six appearances over a period of a few months. I ended up doing my last one a few weeks before my wedding. Then, out of no where, someone contacted us about doing one last appearance. It seemingly fit into our schedule, so I agreed to it last minute. I absolutely had decided that this one would for sure be my last. It was becoming impossible to travel while having so much else on my plate. One week before my last appearance, I was going through to travel emails and suddenly realized that I would be flying to Baltimore. Go figure. Baltimore is like this EX that just won't go away. Stop toying with me Baltimore!
But seriously, its kind of cool right? The city of Baltimore has become so special and symbolic to me. I've experienced so many emotions in that city. Ive experienced the highest points and lowest points of my life there…and everything in between.
Lastly, speaking of my new company, check out my line of women's fitness fitness apparel at www.Celestialbodiez.com. Enter code PWMANIA at checkout for 15% off your entire order.
Also, Anyone interested in our supplement company, checkout www.primenutrition.com and enter code CELESTE at checkout for 20% off your order as well.
Twitter: @CelesteBonin | Instagram: @CelesteBonin.
What do you think? Comment below with your thoughts, opinions, feedback and anything else that was raised.