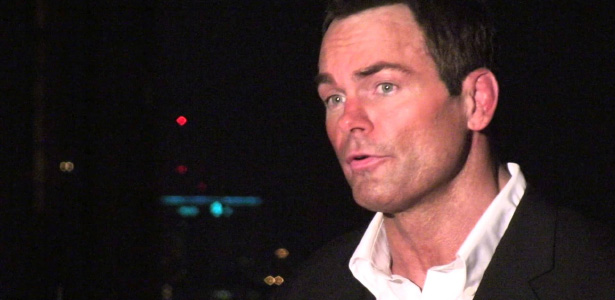 Hey wrestling fans!
Welcome to another addition of Dr Shawn's Corner!
Excited that WrestleMania 33 is today? I imagine you are considering this is the Super Bowl of professional wrestling. The grandest stage for a live sports entertainment spectacle on the planet, not to mention WWE being famous for putting on some of THE best theatrical productions at this event. This is all in addition to the many video storyline packages they string together to build drama and emotion for that special featured BIG match, especially for all the WM matches. Hence; why they have won so many best production awards over the years.
Now…Will I be watching? Yes! Am I excited to watch every match on the card? No! Will I still watch each match? Yes! As I am just flat out curious for some. And is there a particular match that I will hon in on with a little extra special focus and attention? Absolutely!!! Can any of you guess what that match might be?
If you said Bill Goldberg versus Brock Lesnar…..Well, you are absolutely correct!!! And why that match up you might ask? Well, not just due to the fact that it is the main event at WrestleMania, not just the fact that it's for the WWE Universal Championship, not just the fact that I am just flat out curious as I'm sure most of you are in how they are going to go about this match considering how WWE has built, put over and has protected Bill Goldberg by having him essentially squash everybody and keeping him very limited in actual physicality in the ring or elsewhere since November of last year.
Having gone over on Lesnar twice now since his WWE return and 12 year layoff…One clean quick shocking blowout win over Lesnar at last year's Survivor Series in Toronto, Canada (Although I called it to a "T" as for how it would go down ;) and then tossing him over the top rope to eliminate Lesnar from this years Royal rumble at the Alamo Dome in San Antonio, TX. This is all in addition to Goldberg having already defeated Lesnar years ago at WrestleMania 20 in NYC at the most famous arena in the world…Madison Square Garden which following that defeat sent Lesnar into professional wrestling retirement for a few years.
One would think by recapping all of these facts and stats that Bill Goldberg just has Brock Lesnar's number and this match coming up tonight favors Goldberg; and if you were a betting man in Vegas….The logical and rational bet would be probably be to put your money on Goldberg.
Or another frame of thought could be it's like the World Series in baseball…Game 7…. with the Series tied 3-3 and Lesnar is that batter whose been struggling at the plate all night as he's already 0 for 4 in the game. He is now back up at the plate in the bottom of the 9th with two outs and a full pitch count and his team down by a couple runs with runners at the corners eagerly waiting, hoping and anticipating that 3-run bomb they so desperately need to not only win the game but the World Series Championship, and he wants to finally put an end to the losing streak to that one team that just seems to always somehow find a way to pull off a win against them.
This to me is the analogy of Brock Lesnar versus Bill Goldberg for the WWE Universal Championship tonight at WrestleMania 33 in Orlando. Brock Lesnar just needs to find a way to knock this next pitch out of the park and finally put an end to this long losing streak reign he's had against Bill Goldberg and be finally DONE with it. In essence…Lesnar will be up at the plate one more time tonight! Will he strike out AGAIN?? Or this time will he finally knock that ball out of the park??
Another interesting point that I have regarding this match up and feel gives me the opportunity to hone in on it is the fact that I myself have been in the ring with both combatants. Yes, Dr. Shawn faced both monsters years ago. And though both match ups didn't go my way, I look back and am grateful that I had the opportunity to face both men. Why? Not because I was penciled in to put both of them over in the fashion that I did at the time, but the fact that I respect both men as professional bad ass tough SOB's that were – and STILL ARE – modern day gladiators. Regardless of outcome I cherish those moments and experiences.
Now if I may put my humble self aside for a moment and kick some sand around a little, I must say that the close to 15 years I have been absent myself from WWE I have not just grown and developed into a better and more refined version of self physically, mentally/spiritually but studied at one of the most prestigious professional schools in the world right here in Dallas, TX. I earned a doctorate in chiropractic where I know and have perfected the anatomy of the human body. As much as I manipulate/adjust the spine and various joints of the body to put them back in alignment for healing….I just as much know how to RIP THEM APART!!!
That mixed in with some of my martial arts training in recent years that specializes in various joint locks and submissions – in addition to my extensive amateur wrestling background, former professional wrestling experience and cardio conditioning training that I have put myself through all these years – and still till this very day do I feel makes me more dangerous than ever before and someone to take very seriously if I ever were to re appear in the WWE.
And not to mention just the mere thought of climbing back in the ring with ANYONE who went over on me, especially Bill Goldberg and or Brock Lesnar, and in the fashion those matches turned out makes me cringe and gets my blood boiling a little and to the point that "IF" the situation/opportunity presented itself….It is something that I am sure I could justify to come out of retirement even if it was for just ONE MORE MATCH and serve REDEMPTION on either combatant.
At least I would give it one good honest, best shot at it. And hey, If I got my ass kicked in the end then so be it. I can honestly say this, if that were to ever happen then you can rest assured that they would get the most intense, refined and best prepared "Shawn Stasiak" they or anyone had ever seen and would go down at least swinging if it didn't turn out with my hand raised in the end.
** Now back to being Dr Shawn….And taking an analytical look at the two combatants for this years WrestleMania's main event.**
From my experience of being in the ring with both men, they possess tremendous strength but have to give the edge to Lesnar on sheer brute strength and power. Both men possess explosiveness but have to give the nudge to Goldberg even though he is an older version of himself from years gone by….I still think he edges out Lesnar in that department. I have to give the edge to Lesnar in the agility department. For a guy who weighs close to 300 pounds, it is truly amazing of how agile he is and how he moves around the ring.
I give punches and kicks (Striking) speed to Goldberg. Although I give Lesnar the advantage in punching power. If he lands one solid punch on Goldberg's dome or a solid body blow it could be lights out and a short night for Goldberg. Conditioning/cardio I give this to Goldberg as in recent years he's dropped some muscle bulk and has leaned out into a refined better conditioned athlete. Power moves I give to Lesnar as I feel he just overall possess more strength and power and has few more of those types of maneuvers up his sleeve.
Age I feel plays a factor here in that Lesnar is around 12 years his junior. Although age hasn't seemed to have played a role in Goldberg's performance against Lesnar, I just feel it's a matter of time before it catches up to him; and I feel that this Sunday could very well be that time. Experience I give to Lesnar as he has had more years at this overall not just consecutively in recent years regardless of Lesnar's own departures and layoffs from WWE. He just overall has more ring time and that too plays a factor with timing, wrestling conditioning and ring psychology.
Goldberg has the edge in mental warfare has he has NEVER lost to Lesnar, so I can only imagine that this plays some form of mental challenge for Lesnar to have to overcome in order to finally end this losing streak and pull off the win. Overall, athleticism I have to give to Lesnar. He is a NCAA champion, multiple time WWE champion, UFC champion, etc….The guy is just a freak athlete. Not taking anything away from Goldberg, as he is a former bad ass college division 1 football player and played in the NFL, but Lesnar just takes the cake overall on the athleticism realm in my purest thought.
Lastly, the "It" factor has to go to Lesnar. Why you might ask??? One name, one man and that man's name is……PAUL HEYMAN! I feel that this is and has always been one of Lesnar's biggest weapon's. Heyman is not just his mouthpiece for mental warfare but he serves as a psychological advantage for Lesnar as Heyman has been at this wrestling game for years now as not just a manager. Heyman is not only a promoter and talent and advocate not just out there on the mic, in the ring or on any camera backstage, but he is one of the best in manipulation politically and having him on your side backstage interacting with the ones who ultimately call the shots is not a bad addition to your already loaded toolbox.
Dr Shawn's diagnoses….Bill Golberg (WWE Universal Champion) Brock Lesnar (Former WWE Champion/Challenger for WWE Universal Championship)
Dr Shawn's prognosis….Bill Goldberg on win streak when facing Brock Lesnar, feels confident, has momentum heading into WM33. Brock Lesnar hungry to break losing streak against Bill Goldberg, questions self if he can really beat him, will be prepared and will come in with whole new game plan, Heyman is factor.
Dr Shawn's final assessment/prediction….Brock Lesnar beats Bill Goldberg at WrestleMania 33 in Orlando tonight and becomes not just the WWE Universal Champion but finally puts an end to his Bill Goldberg losing streak and saga!!!
Please comment, share, like and subscribe to my new YouTube Channel at this link.
Twitter is @drshawn008
Instagram is @drshawn008
Facebook is @drshawn008
Facebook handle is Shawn Stasiak-Stipich