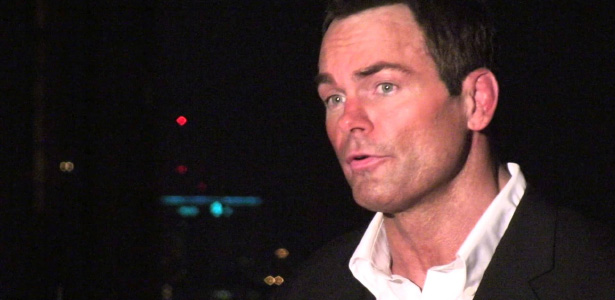 Hey there wrestling fans!
Check out this interview I just did with Sean "XPac" Waltman. I really enjoyed being on his podcast show "XPac 12360" and it was just nice to reconnect after all these years.
We spoke about a plethora of things ranging from spiritual awareness all the way to some of my childhood growing up around the wrestling business "Territory Days".
Sean is a good soul and someone who has come a long way from some off the battles and challenges he's faced over the years but is what makes him the grateful , humble and creative man he is today and this is something that I can truly resonate with.
So it was great to be on his show and look forward to following up with him in the very near future for a part 2 series.
Sit back and enjoy!!!
These are my feelings on the Sean Waltman ordeal/situation regarding his LAX arrest a couple weeks back and my personal insight on it.
It's not a secret as it's been well documented that Sean has had his share of battles and challenges in the past with his demons. It also seems to be human nature for those to judge and or view people with filtering lenses of the past that create a belief system or way of thinking towards someone or a particular person in the present….In the NOW.
In Sean Waltman's case, I feel this incident has a lot if not all to do with that notion. Basically being judged and or an opinion of him has been formed by these authorities based on some of his past mistakes, challenges, run-ins, etc….That has created a false perception of who he is TODAY! It's unfortunate but it happens all the time and It's just the facts.
I do believe that Sean is innocent and didn't have any wrongful intent and I do believe that perhaps these authorities may have had it out for him so that right off the bat didn't help. But then you add in the fact that he did have what he did have on him and one of those products I believe was said to be some form of pre workout supplement that was deemed methamphetamines comes as no surprise as even I am learning more and more that a lot of these over the counter products…fitness/nutritional supplements sold over the counter legally are in some way shape or form metabolites of the methamphetamine family as well as other potential compounds.
So with all due respect…. A lot of times and in fact, most the times people who purchase these products to give them a little kicker or boost in the gym for their workouts are completely and utterly oblivious that those metabolites are remotely even in those particular products. This has been an on-going issue with a lot of these UFC fighters getting popped for supplements that have traces or metabolites that are linked to some family of a chemical structure and or compound that is on the banned substance list. These people are simply purchasing and taking what appears to be legal, natural, over the counter, etc….all while these compound breakdown is something much more and different than what they thought they were taking.
So nowadays, it very important to research ANY and ALL of these types of nutritional/fitness related supplements to know exactly what it is you are not just purchasing but what you are putting into your body.
I do know that Sean has changed over the last couple of years and for the much better. I see that, I feel that and even make an acknowledgement to that during our talk in this interview we just did. And I do truly believe that he simply was just at the wrong place as the wrong time and just happened to have a product that he had no clue at the end of the day would turn out to be what they are saying that it was.
And as for the liar detector test….I believe in what it reads to be an accurate read and think it reflects even more of Sean's innocence. Not to mention the fact that he ran the test right in front of the cameras during this episode of XPAC12360!!!
These are my purest thoughts on the situation.
I will be so appreciative if you all would follow me on some of these social media forums. As I have mentioned as of late….I am building this brand new brand entitled "Dr Shawn" and building from scratch so I hope you all will come aboard and ride along this new chapter, this new journey with me as I build and grow it.
You can follow me at @drshawn008 for Twitter, Instagram and my Facebook fan page and then for my new YouTube channel it can be found at DrShawn008. And of course my personal Facebook page is Shawn Stasiak-Stipich.
Blessings!!!