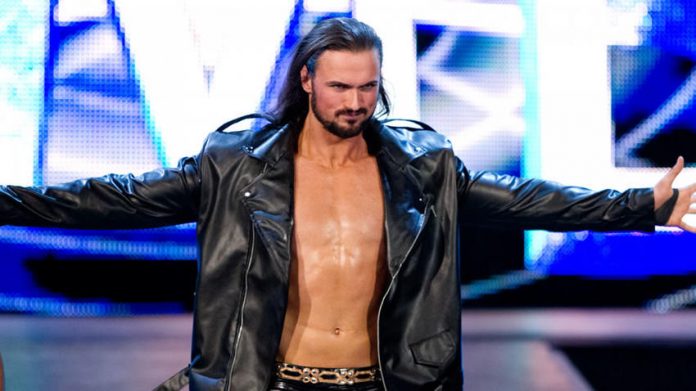 WWE Superstar Drew McIntyre was special guest on Sean Waltman's X-Pac 12360 this week and talks about his return to WWE:
McIntyre On Gabe Sapolsky Working on NXT Creative: He's fantastic. He thinks so far ahead. He always just gets me…He's in NXT now. He's able to help me out. Gabe is able to say 'hey if we give you a mic in the ring that's like a stronger area for a guy who really wasn't a promo guy before."
McIntyre Says NXT Takeover Will Top Summerslam: NXT Takeover, is only four times a year, they're always a spectacle, everyone busts their ass . And we've got like a silent competition, I'll say it. Summerslam is the next day…we wanna top Summerslam. We're gonna top Summerslam.
McIntyre talks about Jinder Mahal winning the WWE Championship: I was there that night in Chicago. The pre-show for NXT the night before, I stayed for the PPV the next day. I didn't want to know the results, and I told both of them (Jinder Mahal and Randy Orton) don't tell me, I'll watch from the crowd. And when he won, most of the NXT roster were heading to the bus, and I sprinted off like the Ultimate Warrior, straight to gorilla. I was right there waiting for him and I busting a 3MB air guitar.
McIntyre mentions how he's the John Cena of NXT: Just think of me as your John Cena of NXT. If there is something going on & someone doesn't want to do it, then I'm your guy. I'm doing this, I'm happy. It's nothing fake, I generally do enjoy this.
McIntyre on wanting to be on NXT not on RAW or Smackdown Live: Just the buzz in the locker room, just the way the shows are put together. How much your opinion is valued. It's a team effort, and that's how it feels just one big team effort. I didn't want to be on RAW or Smackdown, I said that publicly before. I wanted to be apart of NXT, and Hunter bringing me into his baby, wanting me to be apart of it is such a huge honor.
Spending time at the Performance Center with Shawn Michaels: "It's not something I've spoken about publicly yet but Shawn Michaels teaches pro wrestling at the Performance Center. And when I came in with the contract I have I don't technically have to be there. I mean I'm fortunate with the deal I have but then you've got that opportunity you're in that position then it's up to you. You know, whether you want to sit on your ass or you have the opportunity to work with the best in ring wrestler of all time. It is literally like studying for your Ph.D. in wrestling."