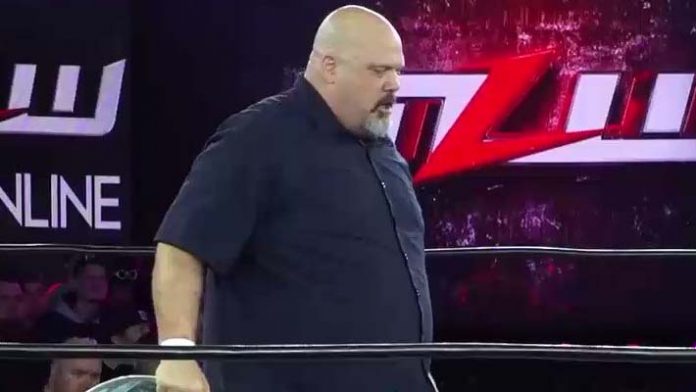 Former WWE star Duke "The Dumpster" Droese made an unexpected appearance on Tuesday night in MLW's Battle Riot match.
Droese, who hasn't wrestled full-time in over 20 years, came out to the ring with his trashcan and delivered some offense before being eliminated by Alex Kane. Kane pulled on Droese's prosthetic leg, similar to how Kevin Nash pulled on Maurice Vachon's prosthetic leg at In Your House: Good Friends, Better Enemies in 1996.
Alex Kane, Shigehiro Irie, John Morrison, and Davey Boy Smith Jr. were the match's final four. Kane won the match to earn a shot at the World Championship.
Snitsky and Kim Chee were two other surprises in the Battle Riot.
Duke THE DUMPSTER Drose!!!#BattleRiotV @ReelzChannel #MLWUnderground @betonline_ag pic.twitter.com/1pO7an4B1I

— WAR CHAMBER on REELZ TUESDAY (@MLW) April 26, 2023
Well, @Alex_kane11 didn't expect THAT and Philly can't contain #TheCalling!#BattleRiotV @ReelzChannel #MLWUnderground @betonline_ag pic.twitter.com/pFhulH9JPY

— WAR CHAMBER on REELZ TUESDAY (@MLW) April 26, 2023