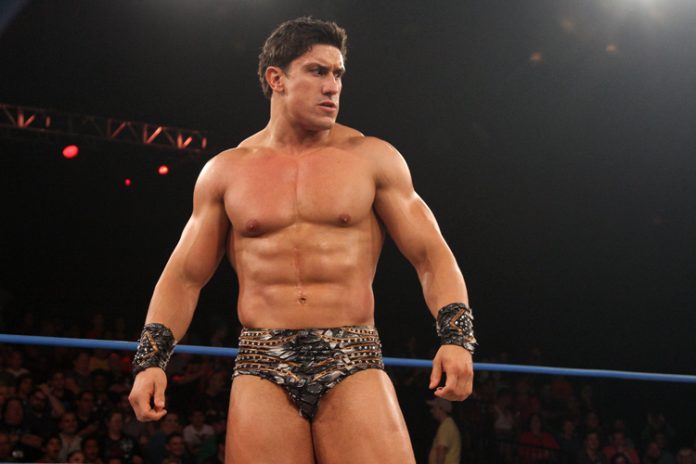 Former Impact Wrestling World Heavyweight Champion EC3 recently spoke with Brian Fritz of Sporting News to promote the upcoming Slammiversary pay-per-view event on July 2nd in Orlando, Florida at Universal Studios. Here are the highlights.
On the recent TV tapings in India:
"From a company standpoint, we made history," EC3 said. "That's amazing. American professional wrestling company filming television in India for the very first time. We have a great partner in Sony Six, a huge market in India. What an accomplishment to go over there with a skeleton crew and be able to accomplish what we did. It was nice to be in front of an audience that was not completely accustomed to us and it was rewarding to give effort to people who appreciated it," EC3 said. "It very much reminded me that deep down inside, between all my despair, anger, and hatred, that I really love what I do. Being in front of a crowd that had certain reactions in places you wanted them reminded me of what I'm doing and why I do it. We're appreciated in Orlando but it was fresh to them and they weren't numb to us."
On facing James Storm at the event:
"I obviously have unresolved issues with James Storm," EC3 said. "I lashed out at him not only verbally but physically with a strap. I think we can see where this is going at Slammiversary 15 and me and Storm are on a collision course so to speak. I'm not going to sell you that's it's going to be an excellent competition," EC3 said. "It's going to be an ass-kicking. It's going to be a drubbing. It's going to be brutal. It is going to be a beat down. It is going to be a decimation. I will leave James Storm nothing more than a busted up, broken down drunk. I will destroy him. I will tear him apart limb by limb, flesh from him bone until there is nothing left. Not because I want to more so that I need to because he harkens to the past. He is the past. I am the present.
"I am the future and I will use James Storm, it's not personal, as sort of a canvas to paint a masterpiece on. It will not be pretty. It will not be fun. It will be ugly, it will be nasty, and it will leave me victorious."
On Impact Wrestling running live events again:
"I want to see what's working outside of the Impact Zone," EC3 said. "You don't always know what's catching on because you're in front of the same audience and they've already seen it. Going out there in front of different audiences and see what they react to the most tells me what I need to focus on more."