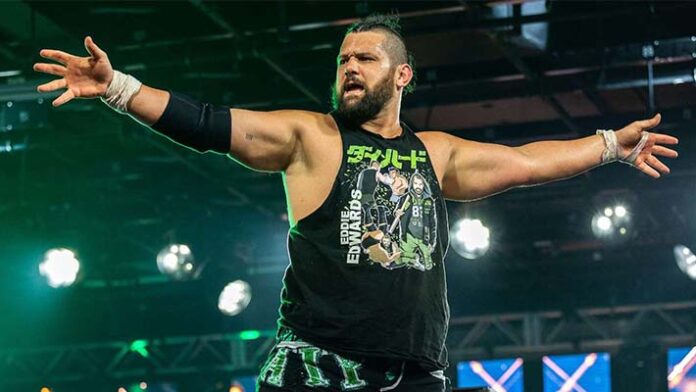 Eddie Edwards already has a storied career in the world of professional wrestling. A former ROH and IMPACT Wrestling World and Tag Team Champion, as well as top 10 placings in the 2011 PWI 500 shows that he is one of the best around.
Next on his list is an opponent in the form of another former ROH World Champion, Jonathan Gresham. PWMania.com got to speak to Edwards about the match and his career before he and Gresham meet this Friday at IMPACT's Hard To Kill PPV Event.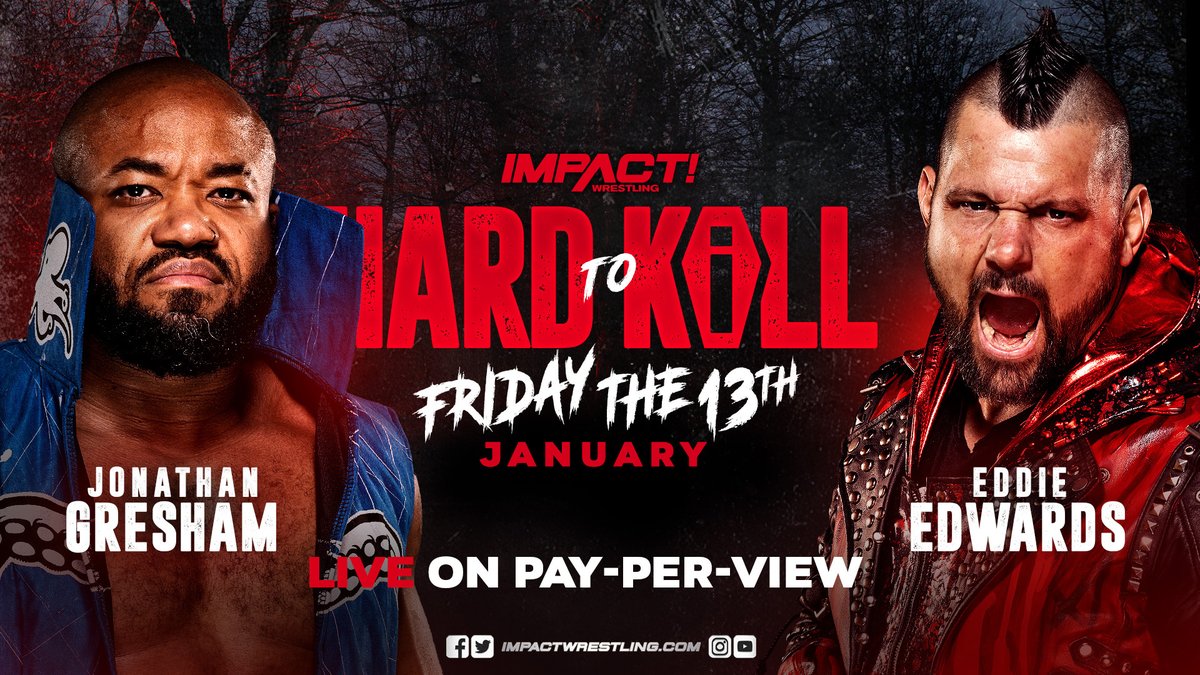 You've had a fantastic and storied career up to now, with a new chapter set for Friday at Hard To Kill against Jonathan Gresham, a wrestler that has been making waves across the world, making the top 10 of last year's PWI 500. How do you feel about the match?
I'm looking forward to it. Anytime we have a PPV, it's one of those things you can feel in the air, you can feel it in the building, the energy, the excitement from the locker room itself, let alone the fans. Me and Gresham were supposed to wrestle 9 months ago at Rebellion, but circumstances out of our hands meant we couldn't, so now the time is here, a long time in the making. We'll be out there, tearing up, Centre Stage, Atlanta. What better place to do it?
What do you think he will bring to the match and how will you have to stop him?
He's been everywhere, England, Europe, and across the states and he is very technical. That's his style, he's a technician and one of, if not the best out there right now in that aspect. He will bring submission holds, catch wrestling, so of course, I've been looking out for that, but I want to get him off his game. I want to push him beyond what he is comfortable doing, away from just holds and submissions. I want to switch it up with some brawling, some hard-hitting stuff that he may be able to do, but he hasn't done against me.
Let's turn it up a notch, I want to test him. Sure, we can wrestle, but at some point, I will turn it up and test him in the ring, not just as a wrestler but as a man.
Over your time, your style has changed. From a tag specialist, into heavyweight singles competition, even into a real hardcore wrestler. Do you feel it is important for styles to be switched up across different moments of a wrestler's career?
Yeah, definitely. For me, I've always wanted to have any type of match and be confident in doing so, against anyone. So you got to be able to do every kind of style. That's why I've gone to the UK, to Mexico, to Japan. I want to be well-versed in every one of these backgrounds and know that I can do it.
I've changed it up over the years depending on the match. You can't always do the same thing as I don't want to get stale or have opponents know what I am going to do. I want to always challenge myself, so the stuff with Sami, that brawling style, was something I'd never done before, so I had to test myself, and I'm glad I did.
To keep opponents guessing is everything. Right now, I'm the most comfortable I've ever been in the ring, and I know at any minute, I can reach into my back pocket and change a style in whichever match I have going on.
So, are you confident you'll beat Gresham at Hard To Kill?
[Laughs] Come on! Course!
IMPACT Wrestling is in a real strong position, delivering a quality product every week. Where do you think the company sits within the wider wrestling world?
For me, and I'd say the company as a whole, we just concern ourselves with IMPACT Wrestling and doing the best we can with our product. It's easy to get caught up with what's going on outside with other companies, so I think it's important for us to stay focused on what we are doing. The locker room and front office all believe in what we are doing, so it's just about to keep moving forward. Nothing is going to change overnight but if we keep focused on our product, our roster, our style, we'll move on to the next level.
Your time at IMPACT Wrestling has seen title runs, both in singles and tag competition. What do you think were some of your best matches for the company?
You know, I can go pretty recently against Josh Alexander at Bound For Glory. Although I lost, I felt it was a match that represented myself and IMPACT in the way myself and Josh would like it to represent. It was hard-hitting, leaving everything out there and though I lost, I would do battle with Josh each and every day if I could.
Of course, winning the World Title for first time from Bobby Lashley was an amazing, surreal moment. There are a lot of ups and downs in life, and especially, professional wrestling, where I never thought I'd get a shot or be in that position, but to be able to do it against someone like Bobby Lashley was very special and something I hold very close to my heart.
And to become the World Champion again at the weirdest of times during the pandemic, winning at Slammiversary against top talent such as Rich Swann, Eric Young, Ace Austin was something very special. People believed in what I was doing, they had confidence in me being the World Champion at the toughest of times, and that means a whole lot to me.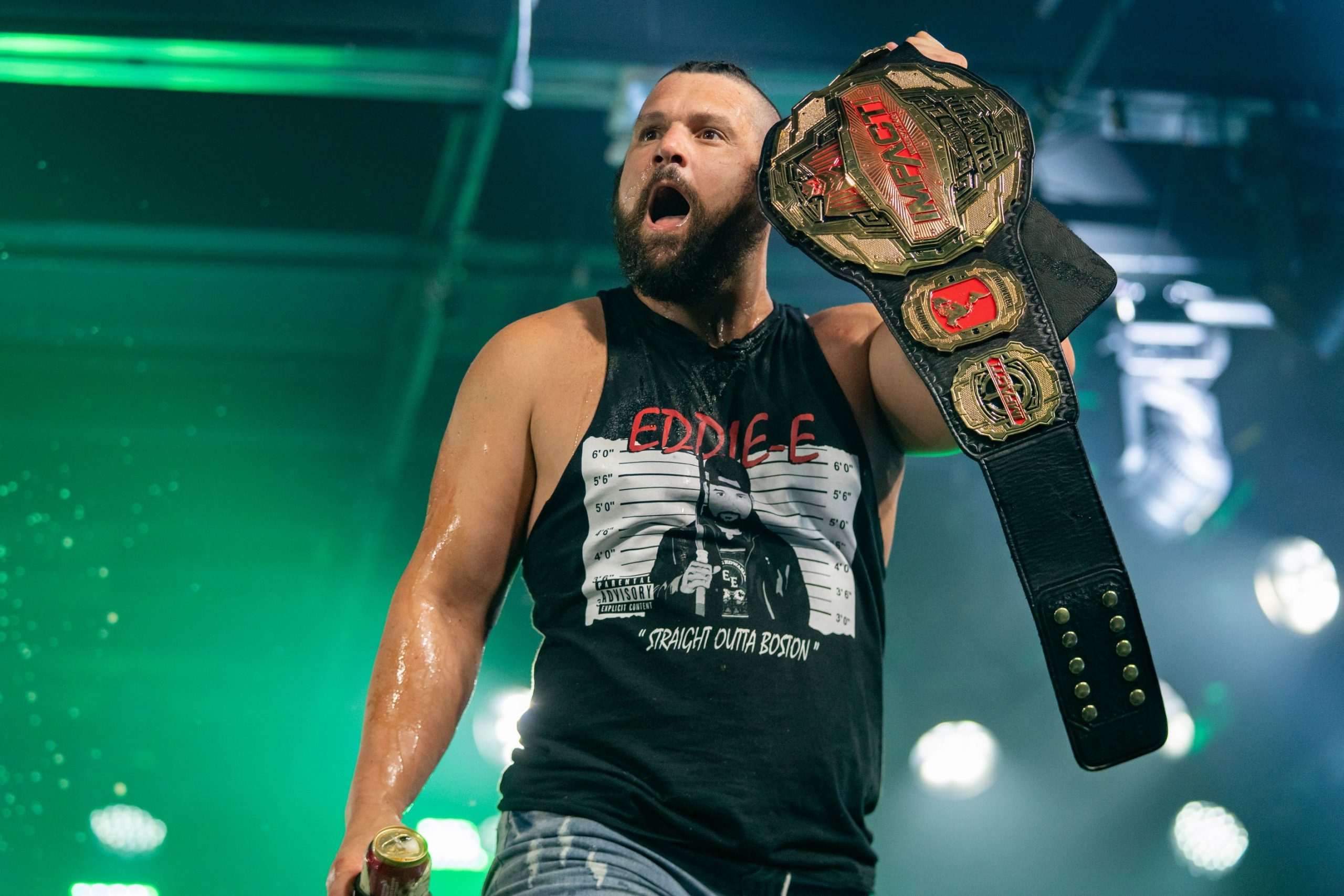 Do you feel a third title run is on the horizon in 2023?
I think so. I got close at the end of last year, but I'll get back to the drawing board and 2023 is a new me. I want to do it the right way, work my way up, and beat everyone to get there. I am confident I will be World Champion in 2023.
The UK fans are big fans of IMPACT and your work. Do you have any ambition to come and compete in the UK anytime soon?
Honestly, I would love to. Me and Davey made our IMPACT debut in the UK and it was amazing, a true special moment for me. The UK fans are some of the best in the world with crazy energy, so yeah, for sure, I would love it for IMPACT Wrestling to come back and see you guys at some point.
IMPACT Wrestling's Hard To Kill 2023 takes place Friday, January 13, and is available on PPV through Fite TV (Click here to order).
If you use any portion of the quotes from this article please credit PWMania.com with a h/t to PWMania.com for the transcription.
🚨COMPETITION TIME🚨

Watch #IMPACTWrestling's #HardToKill for FREE on #FiteTV! https://t.co/viN6ffraed has a free PPV pass to GIVEAWAY!

To enter:

– RT & Like this post
– Follow @PWMania and @FiteTV
– Reply with the match you're most looking forward to

Winner announced on 1/13 pic.twitter.com/gHTP72SWFv

— PWMania.com – Wrestling News (@PWMania) January 11, 2023