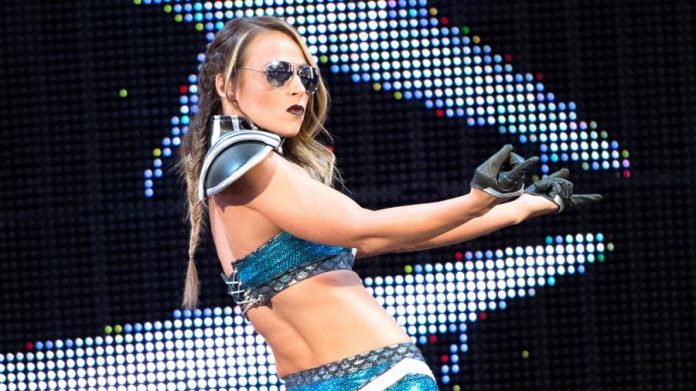 WWE has announced that Emma has been released from her contract.
The company released a statement saying, "WWE has come to terms on the release of WWE Superstar Emma. WWE wishes Emma the best in all of her future endeavors."
Emma lost to Asuka in her main roster debut at WWE TLC last Sunday. She then demanded a rematch and lost the following night to Asuka on Raw.
Emma has yet to address her release on social media.
The 28-year-old, whose real name is Tenille Dashwood, had a rocky stint in WWE after becoming a fan favorite in NXT. After a failed initial run on the main roster as the bubbly, clumsy Emma, she went back to NXT and reinvented herself as a villain. Her second main roster run, however, was marred by injuries, jobbing, and a failed repackaging as Emmalina, where rumors were management felt she wasn't committed to the role.
This actually isn't the first time that she's been released by WWE. On June 30, 2014, Dashwood was arrested in Hartford, Connecticut. Police released her after she agreed to appear at Hartford Community Court, which she did the following day. According to her lawyer, she forgot to pay for an iPad case when using a self-checkout machine at a Walmart. She was ordered by the court ordered to perform one day of community service and an online course, after which the charge was dismissed. WWE released Dashwood on July 2, 2014, but reversed their decision hours later.