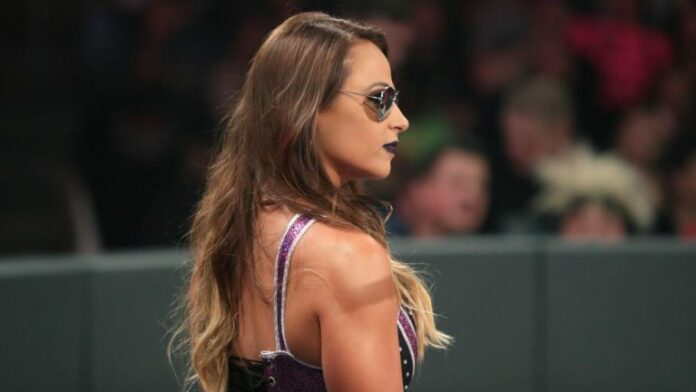 While Emma's run in WWE has been rocky to say the least, her release this past Sunday still came as a surprise. Darren Young and Summer Rae, who were let go as well, have not been on television for quite some time, but Emma just received a mini-push and a pay-per-view (PPV) spot opposite the debuting Asuka at TLC.
The latest "Week In Wrestling" report on SI.com from Justin Barrasso claims to have some insight on all three releases, but offers the most on Emma.
Barrasso reports the "the writing on the wall for [Emma's] departure has been in place for some time, as she had considerable heat within the company."
Much of the heat allegedly came from the writing staff. Barrasso points to Emma complaining on Twitter as an issue, and one has to wonder if the reports of management pulling the plug on the Emmalina gimmick due to a perceived lack of investment from the performer didn't also rub creative the wrong way.
The other motive behind the Australian wrestler's release was to send a message to the locker room, where Emma is well-respected. Barrasso cites the departures of Jimmy Jacobs and Neville, and the supposed issues Nia Jax had with her booking, as reasons why Vince and his team wanted to make it clear to people that they shouldn't step out of line.
While it's still possible that Emma could return down the line, her exit from WWE is viewed by some as addition by subtraction.
As far as Summer and Young are concerned, WWE had no plans to use them, so the decision was made to cut them during last Friday's weekly budget meeting with Vince McMahon. The three talents were informed of the bad news on Sunday before they had to fly out for television.