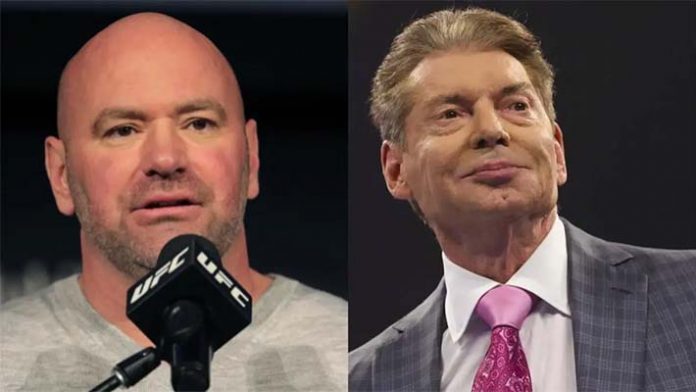 Endeavor CEO Ari Emanuel appeared on CNBC's Squawk on The Street today and discussed his company's involvement in the WWE-UFC merger.
It was previously announced that WWE and UFC would merge into a new company, with Emanuel as CEO and Vince McMahon as Executive Chairman. Dana White will continue as UFC President, and Nick Khan will continue as WWE President.
Emanuel was asked if he could handle McMahon and White at the same time.
"Actually, I represented UFC before we bought it for over 20 years and the same thing's true with Vince [McMahon]. We have a good relationship," he said. "[We will do] what we do with saving some costs, driving some revenue with sponsorship, international sales like we did with UFC, we're going to do 2.0 with WWE."
WWE is currently negotiating TV rights deals with NBCUniversal (parent company of USA Network) and FOX, within an exclusivity window that is set to expire soon. When asked about the negotiations, Emanuel stated that the two brands are heading in different directions because UFC rights expire at a later date.
"Right now, we are concentrating on saving some costs, doing sponsorships which they didn't have, using the same formula we used with UFC in international rights. WWE's rights are open now, UFC in a year and a half from now. I think [WWE and UFC] are on separate time frames," he said.
Khan previously stated that the new company would not rule out pursuing a combined WWE-UFC streaming deal. WWE's current streaming agreement with Peacock/NBCU expires in 2026, and UFC's streaming agreement with ESPN+ expires in 2026 as well.
Officials from all of the companies have stated that they hope to complete the transaction in the second half of 2023. When asked today if the closing had been postponed, Emanuel reiterated that they are awaiting regulatory approval from the US government.
"We are waiting on the Department of Justice," he said.
You can watch his appearance below: