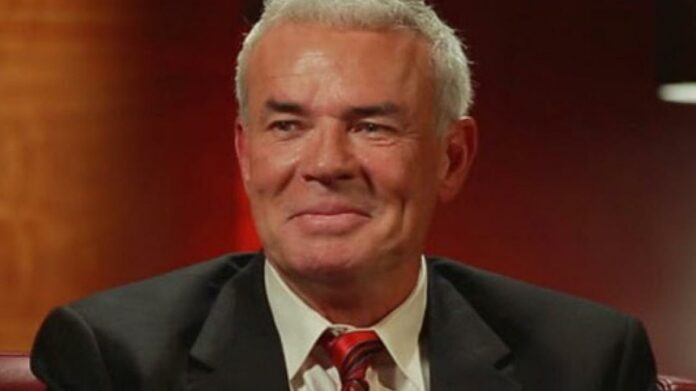 – Eric Bischoff responded to Impact Wrestling's Kevin Sullivan calling out Sports Illustrated over the report about Anthem possibly wanting to sell GFW:
@SInow when did it become ok to print bs? As a journalism major, I find your fact checking to be less than diligent.

— Kevin Sullivan (@KevinSullyTV) September 7, 2017
Be careful what you wish for Kevin…fact checking with regards to TNA/GFW/Anthem is the LAST thing you should encourage. Just sayin. https://t.co/w7FHAPiU6z

— Eric Bischoff (@EBischoff) September 8, 2017
When asked if he was interested in buying GFW/Impact Wrestling, here was Bischoff's response:
Not in the market for a clown car at the moment! https://t.co/JpZ7Hc1Hbg

— Eric Bischoff (@EBischoff) September 7, 2017
– Anthem Sports and Entertainment's Executive Vice President Ed Nordholm appeared on Wrestling Observer Radio and talked about the Global Wrestling Network streaming service plans.
Nordholm started off by stating that the rumors of GFW being sold are false and Anthem is not giving up on building the brand. "We're invested in this company. We're growing it. We know it's not going to turn around tomorrow."
Nordholm noted that it makes no sense for GFW to sell the company's tape library to WWE.
"I know full well how the WWE Network would monetize the content and what they could pay for the library. It makes no sense for me to sell it for that kind of price. I'd rather keep it, put it up on the app, and monetize it myself."
Nordholm talked about how the Network will launch with a free version and a paid version. The paid version will be $7.99 and will have a 30-day trial period available. Nordholm noted that the plan is to not only include archived footage from GFW/TNA but also include other promotions.
"We do expect in the very near future to be bringing in our partners as well," Nordholm said. It's not branded an Impact app. We want it to be a generic place for AAA, NOAH, if we can persuade New Japan or anybody. We'll have a plan, an efficient place for an aggregation of wrestling content that isn't related to WWE."