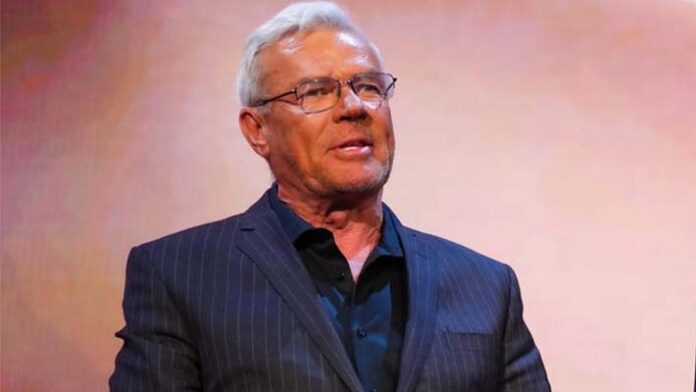 Eric Bischoff is baffled as to why TNA/Impact Wrestling abandoned Sting's character, which Heath Ledger's Joker heavily influenced.
Sting began portraying a more maniacal character in mid-2011, similar to Ledger's portrayal of the iconic Batman villain in 2008's The Dark Knight.
This version of Sting would appear on television for less than a year, a decision that Bischoff found baffling, as he explained on his "83 Weeks" podcast.
He stated, "I, for the life of me, can't figure out why the hell did we let that go? Why did we let it die? There had to be a reason. I don't know what it was. But there had to be a reason because it was a much more interesting character than even Crow Sting. It had more room to move because he had the use of dialogue.
"In Sting's interviews prior to the Joker character, they were still good, […] but they were kind of one-dimensional for the most part. This Joker character version of the Crow character, I think was just way more interesting because it had more room to move."
Bischoff recently praised Sting for continuing to deliver outstanding performances as a member of the AEW roster.
You can check out the complete podcast below: